"Everything present in the world outside is present within us,
and the art of keeping them in harmony is the outcome of real education."
~ His Holiness Jagadguru Swami Isa ~
The GEP Global Education Commission invites you to help create a Global Education Policy that achieves fundamental, integrated and humanistic education around the world. The Global Education Policy would be rooted in the best of today's educational philosophies, scientific thought, and modern practices, and adaptable to differences of geography, culture, economics, language, ability, and belief.
Rather than more divisions and narrow interests, we want to see the shared human experience bring everyone together. The next generations should be empowered to realize the interconnectedness of all life, energy and consciousness.
Expert Groups in the Commission, consisting of passionate specialists in education, are being formed now. These groups will develop a holistic vision of education and steps for its implementation in various contexts.
The Conference

In early 2021, the Commission will host a multiple-day online conference, where the international community can hear and interact with experts in education from all over the world. Sessions will be streamed live by video.
If you are interested in new ideas and new policies for education, you can pre-register now and receive updates about the Commission and the Conference. Whether you are an academic, a researcher in education, a policy maker, a principal, a teacher, a student, a parent, or just interested in education, we welcome you!
Register as Expert
Would you like to be a part of an Expert Group which is responsible for developing a section of the Global Education Policy?


A Global Education Policy for Total Consciousness: the Context

Education today does not have a clear, human-centred goal, however well its economic ones have been established. Children are exhibiting alarming levels of dysfunction; teachers report frequent frustrations; conflicts erupt demonstrating the divergent views between politicians, administrators, institutions, educators and parents. No one needs to be reminded that the Covid pandemic is presenting greater challenges to education and exacerbating many of the pre-existing ones.
Education that imparts only limited knowledge creates limited people with limited capacities and limited views.
Now is the time for all stakeholders in education to ask fundamental questions about the purpose of education, the function of education in society, how different types of knowledge should be integrated, how totality of education is defined, how to engage the whole human being in education, and how a human being attains true realization, and total consciousness.
We aim to gather together the best thinkers and practitioners in the world to create a new global policy for better and total education. A clear vision which answers the fundamental questions of education will be evolved.
The purpose, principles and methods of the educational system all vary to a great extent from nation to nation. The world lacks a unified vision of education that roots us in the shared human experience. Our common human nature should bring us together; through the educational process, students should be able to understand the interconnectedness of all life. We call upon the international community to join us in drafting a Global Education Policy that achieves the humanistic aspirations of education, regardless of (or adaptable to) geography, culture, economics, language, ability, and belief. The policy would be rooted in the best of today's educational philosophies, scientific thought, and modern practices. Through our consultative process, the policy will be proposed to governments worldwide, as well as the UN.
We are interested in your views on education.
Educators, students, parents and the public are invited to fill in our questionnaire.
GEP Global Education Commission
The Global Energy Parliament has established a global commission to produce a global education policy. The Commission is comprised of members from different regions (Asia, Australia, the Americas, Europe and Africa).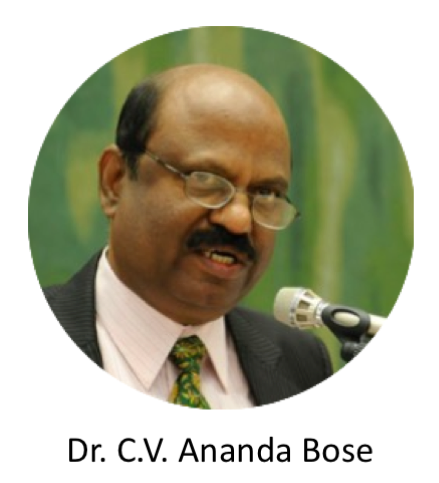 Dr. C.V. Ananda Bose, a retired high-ranking officer in the Indian Administration who has a long history of leadership in education, heads the Commission. He is also the Speaker of the Global Energy Parliament.
Expert Groups
The GEP's Global Education Commission is presently seeking members for Expert Groups to guide the policy preparation process. Expert Groups aim to be comprised of a diverse set of experiences and approaches, including membership of policy experts, philosophers of education, educators working in the field, students and parents. Diversity of location, experience and background will be sought in each Group.
Expert Groups are being formed in the following fields:
Philosophy of Education
Teaching Methodology
Curriculum
Educational Institutions
Learning Environment
Student Life
Parents and Home Life
Lifelong Learning
Financing Education
Do you know someone who would be a perfect addition to the Expert Group? Use our Expert Group Registration Form to tell us why!
Organizer
Global Energy Parliament
The Global Energy Parliament (GEP) is an international body working for science, sustainability, and peace. Since 2010 it has organized annual international sessions of parliament bringing together scientists, thinkers, artists, activists and global citizens as Members of Parliament who discuss and collaborate on innovative solutions to the most pressing issues facing the world.
GEP is founded on His Holiness Jagadguru Swami Isa's unified theory called the "I-Theory." Its premise is that everything in the universe is a manifestation of vibration (energy), the most basic unit of which is called an I-particle. Three variations of frequencies and wavelengths of the I-particle vibration creates all the qualitative and quantitative differences in the manifested universe. The human being and the universe are both constituted by this basic element.
The parent organization of the GEP is the Isa Viswa Prajnana Trust (IVPT), a charitable organization which has held Special Consultative Status to the United Nations ECOSOC since 2015. IVPT was founded in 2000 by Swami Isa, who is well known for his educational philosophy and method by the name of 'Education for Total Consciousness'.
In 1998, Swami Isa established the Isa Viswa Vidyalayam in Kerala, India, an Education for Total Consciousness school from pre-primary to high school and vocational training. In 2000, the Trust began holding annual national and international conferences on the Education for Total Consciousness system.
The GEP and IVPT organize regular activities aiming to inculcate knowledge in individuals about what it means to be a human being, how to live in balance, and how to attain total consciousness.
Learn more about the Education for Total Consciousness system on IVPT's website.