SPEAKERS
In alphabetical order
Prof. Achuthsankar S. Nair

Head of the Dept. of Computational Biology & Bio-informatics, University of Kerala, India

Prof. Achuthsankar S. Nair is currently a professor and head in the Department of Computational Biology and Bioinformatics, University of Kerala. Holder of two doctoral degrees: Engineering and Music, Dr. Achuthsankar is also author of 15 books in English and Malayalam and numerous scholarly articles. He led various IT development projects as the Director of C-DIT, Govt of Kerala, for 3 years. Dr. Achuthsankar is founder Director of International Academics in University. He has given invited talks on music in Madras Music Academy, Kalakshethra (Chennai) and Indira Gandhi National Centre for Arts, Bangalore, and is the recipient of Kerala government's Young scientist award(1991), Engineering Teacher's National Award(1994) by ISTE, National Teacher's Award by Indian National Science Academy(INSA)(2013), Vakkom Maulavi Foundation's Award for Excellence in Social Service (2014) and P.T Bhaskara Panicker Award (2019). An activist for culture and heritage, he promotes green living barefoot walking, and has constructed a house in mud.
Ajith Venniyoor
Course Director for Communication and Management, Bharatiya Vidya Bhavan
Ajith Venniyoor is a sociologist, senior journalist, writer and Gandhian social activist. He has been associating with the Isa Viswa Prajnana Trust and participated in GEP since 2015 held at Thiruvananthapuram, Sri Lanka and Thailand as Minister of Parliamentary Affairs. Worked with Kerala Gandhi Smarak Nidhi (KGSN) as Editor-publications, Director Gandhi Darshan and Member Secretary of KGSN Also worked as journalist with major newspapers and TV and Radio, Public relations officer with various government organisations and Special Secretary to Deputy Speaker of Kerala Legislative Assembly. He has authored 19 books and won several awards and national and international fellowships. Served as Judicial Member – Child Welfare Committee for seven years. Presently working with Bharatiya Vidya Bhavan as Course Director- Communication and Management. Post graduate in Sociology and PG Diploma holder in Journalism and Mass Communication. Life Fellow of LEAD International (Leadership for Environment and Development.
Prof. Angela Stoltz

Assistant Clinical Professor, College of Education, University of Maryland, U.S.

Angela Stoltz, PhD on mathematical education, is clinical faculty at the University of Maryland at the centre for Math education teaching learning policy and leadership. She serves as the Middle Grades Mathematics and Science Professional Development School (PDS) coordinator, where she oversees the Mathematics and Science undergraduate and graduate interns and their supervisors. Her work examines access and equity in STEM as a number of conferences, workshops, and talks refereed presentations illustrate. In addition to her coordinator role, Angela teaches Elementary Mathematics Curriculum and Instruction, Interdisciplinary Teaching in the Middle Grades, and Problem-Solving and Innovative Thinking in Mathematics Classrooms.
Dr. C.V. Ananda Bose
Hon'ble Governor of West Bengal

His Excellency Dr. C.V. Ananda Bose is the Governor of West Bengal, India and the Speaker of the Global Energy Parliament. An eminent civil servant who has been described by the Prime Minister of India, Narendra Modi, as a 'Man of Ideas', Dr. Bose was appointed by the President of India to be Governor in Novermber 2022.
Previously, he served as Principal Advisor to the National Heritage Project, educator, writer, orator, housing expert, and innovator superannuated from service at the rank of Chief Secretary and Secretary to Govt. of India. He was Chairman of the UN consultative body, Habitat Alliance. He served as Vice Chancellor to the National Museum University, Govt of India, Chairman of the Atomic Energy Education Society, Government of India, and Principal Secretary for Higher Education.
Recipient of the reputed JawaharLal Nehru Fellowship, Dr. C.V. Ananda Bose is also fellow of the Lal Bahadur Shastri National Academy of Administration, Mussoorie. He is author of 40 books in English, Hindi and Malayalam.


Lady Carla Davis

Author and Educator, U.S.

Lady Carla Davis, MPH, is an acclaimed nutrition expert, writer, university executive, peace ambassador, and consultant on political and global issues. She is Cabinet Minister for Environment in the Global Energy Parliament.
Lady Davis partnered with her late husband, Sir Tom Davis, MD, KBE, in his medical practice/surgery, political career as Cook Islands Prime Minister and Cook Islands High Commissioner to New Zealand, diplomatic work, publications, and various Pacific Island programs. She was one of the founding members of South Seas University (SSU) and currently serves as its CEO.
Lady Davis is also a Contributing Editor for The New Zealand Journal of Natural Medicine and Executive Editor for the Masters of Health multi-media magazine.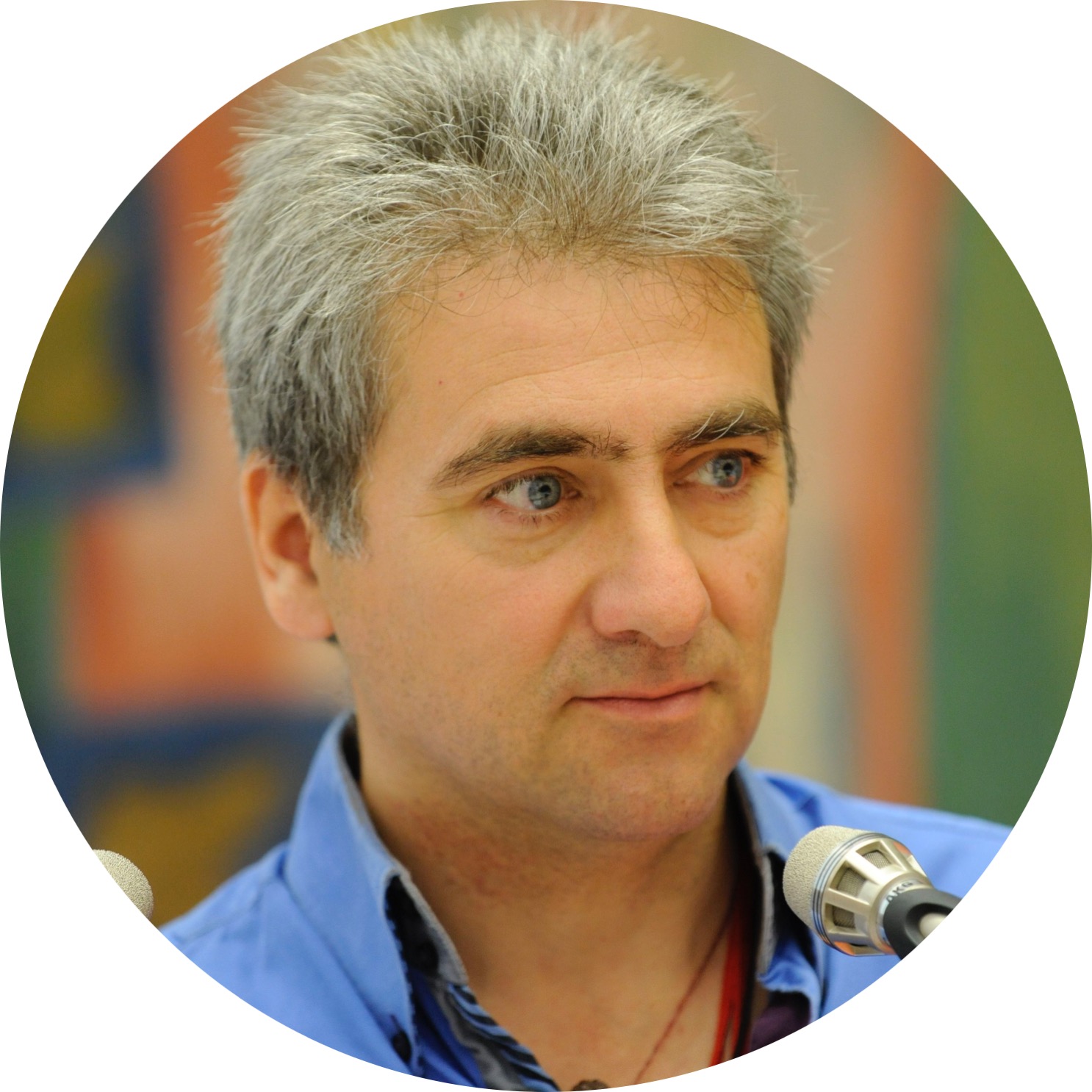 Dr. Christophe Dumas

Director, Global Energy Parliament Research Centre, France

Dr Christophe Dumas is researcher at CEA (Atomic and Alternative Energy Commission) in France, and Director of the Global Energy Research Centre. He is a specialist in energy, having worked on nuclear waste management and dismantling nuclear plants, and later became the head of the Solar Thermal Department in CEA Cadarache. He designs and operates solar plants to produce electricity, hydrogen, cooling systems and desalination units. He joined the Global Energy Parliament in 2012, and has co-authored three articles about the I-Theory with H.H. Swami Isa. Christophe Dumas is also a founder of a school for alternative education in south of France, where he lives with his wife, Gauri, a teacher.
Daniel Koehler

Specialist in Media and Law, Germany
Daniel Koehler is a specialist in the field of media and law with experience in the Federal Office of Communications (Biel), Cablecom/UPC (Zurich), ARD Online (Mainz), SUISA (Zurich), SESAC (Nashville), GEMA (Munich). Mr. Koehler created a legally impeccable and technically sensible solution with all major German TV channels on the internet. He negotiated contracts with international players like Google, Facebook, Spotify, Apple and Netflix. He set up a subsidiary with a US company SESAC in Zurich for a better worldwide billing of all music artists in the online sector. Mr. Koehler graduated Law in Basel, Switzerland and Bonn, Germany. German and Austrian nationality, and grew up in Switzerland.
Dr. Dirk V. Seeling

Managing Partner of Personal-point, GmbH and GEP Minister for Human Resources, Germany

Dr. Dirk V. Seeling (Dipl.-Psych.) has been managing partner of personal-point GmbH since 2002. He has been working as a consultant, trainer and coach since1995. His main areas of expertise are personnel diagnostics, cognitive tests, potential analyses, leadership, life-vision coaching, personal development and change management. Since 2014 he has been a yoga and meditation teacher of Swami Isa's LTC. He holds a doctorate in the field of management diagnostics and is lecturer at universities and colleges. He is the author of numerous books and journal articles.
Prof. Elizabeth Sherly
Distinguished Professor, Digital University Kerala

Prof. Dr. Elizabeth Sherly is the Director of Digital University of Kerala and the Director (additional full charge) of International Centre for Free and Open Source Software (ICFOSS), Government of Kerala. In a career spanning more than three decades in teaching and research, she has gathered expertise in Pattern Recognition, Natural Language Processing, Automatic Speech Recognition System and Medical Image Processing. She is actively working on promoting virtual learning system with a pedagogy model of Technology Enhanced Learning to the Educational Community. Prof. Sherly served as the Chief Investigator of several prestigious MeitY projects under Digital India Corporation and Technology Development in Language Technology of Government of India. She has established and is heading two centres of excellence – Virtual Resource Centre for Cognitive and Language Computing (VRCLC) and Centre of Excellence in Pattern and Image Analysis (CEPIA). She was the recipient of EURECA (UK) fellowship, Rational Certified ( India) Trainer and one among 7 scientists in India for e-Science Grid Group, London. She has received the award from Central Government (eWorldForum 2012) for Best Initiative for language and Localized Application in eGovernance and also received eWorldForum 2011 Best Jury Award for the project "Cloud Computing Initiative" sponsored by the Ministry of Human Resource Development.
Prof. Florent Pasquier
Associate Professor, La Sorbonne, Paris & Senior Lecturer in Education and Training Sciences, France

The synthesis of his approaches to personal, professional and collective development led Florent Pasquier to develop an integral humanistic paradigm - body, emotion, thought and mind, linked to the group dimension - which is based on the contributions of transpersonal psychology (Pierre Weil, Marc-Alain Descamps), complex and transdisciplinary thinking (Edgard Morin, Basarab Nicolescu) and which takes into account the axiological and existential dimensions (Gaston Pineau, René Barbier). He involves transversal processes ranging from digital tools to the dimension of consciousness. As a teacher-researcher at the Sorbonne University, he builds and practices from these foundations an "Integrative Methodology for an Implicative and Integrated Pedagogy", in line with the cooperative and participative pedagogies of the "new school". These developments are fully concerned with the spiritual dimension both in the practices and in the educational and formative purposes. His current work develops the concept of technontology (technology+ontology).
Dr. Folker Meissner
Chairman of German Academy for Energy Medicine and Bioenergetics; GEP Minister for Health, Germany

Dr. Folker Meissner is an acupuncture and bio-energetic teacher, a holistic practitioner and founder of the German Academy for Energy Medicine and Bioenergetics. Through his research, he developed a bioenergetic method of identifying and eliminating what he determined is a major cause of chronic illnesses and disorders. At his holistic medicine clinic near Bonn, Germany, he performs about 2,500 treatments per year, helping many people suffering from long-term diseases regain their health. In 2006 he founded the German Academy for Energy Medicine and Bioenergetics, a forum where physicians and non-medical therapists come together to create a training and discussion platform for energy medicine and bioenergetic practitioners. Dr. Meissner is the Founding Chairman of the registered association GEP-Germany e.V. and is presently the Minister of Health for GEP.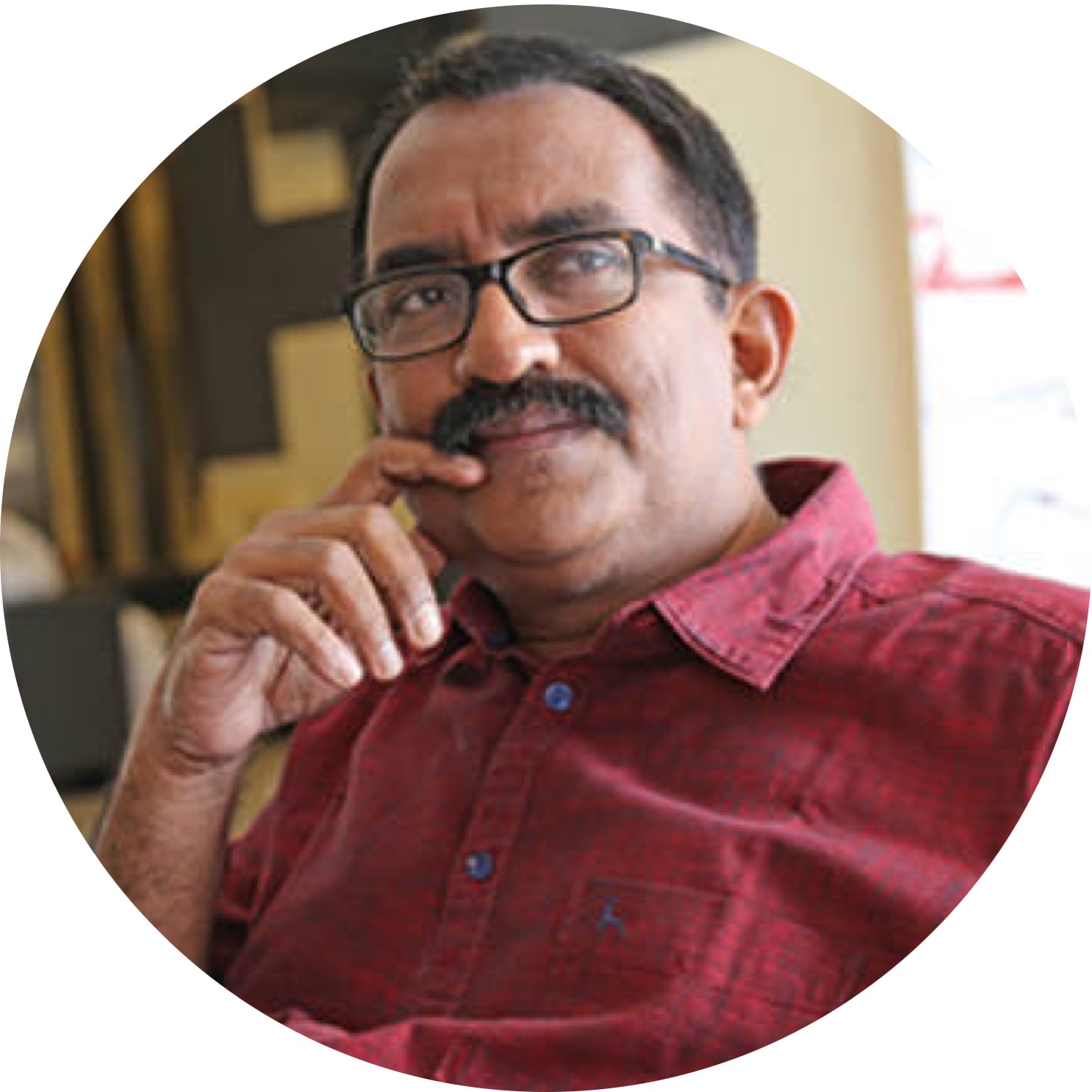 Prof. G. Shankar
Architect and Founder, Habitat Technology Group, India
Gopalan Nair Shankar, popularly known as G. Shankar, is an architect from Kerala, India. He advocates the use of locally available materials, sustainability, eco-friendliness and cost effectiveness. He founded the Habitat Technology Group, Thiruvananthapuram, in 1987 and serves on a number of boards and as the Minister for Housing in the Global Energy Parliament. He did his architecture studies from College of Engineering Trivandrum (1982 batch) and later did M.S. from Birmingham School of Architecture, UK and Post Graduate Diploma in Journalism. He has also won 3 national awards for green architecture, slum resettlement and eco city design. His attitude to "green architecture" has gained him a reputation as the "people's architect". Shankar was awarded the Padma Shri by the Government of India in 2011.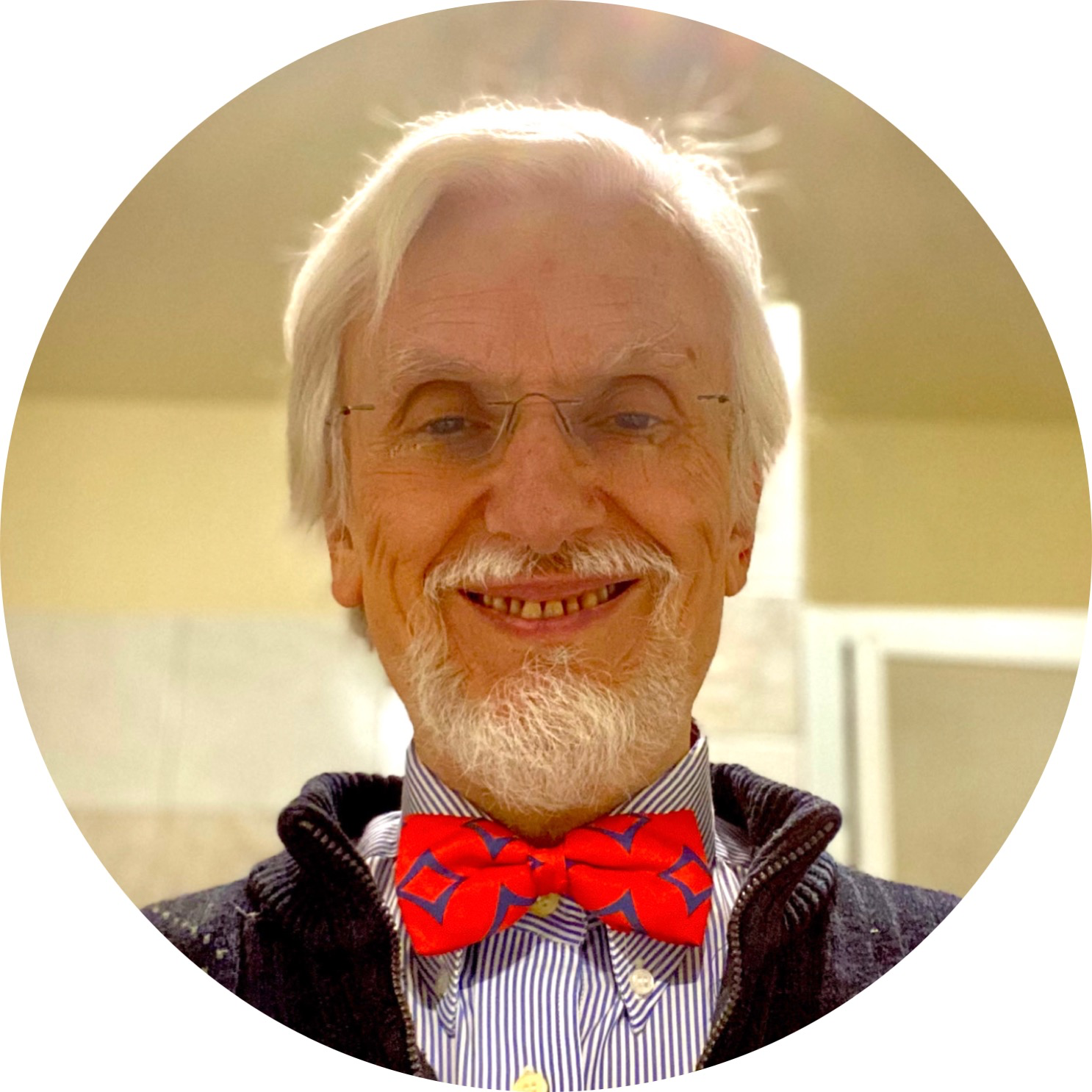 Dr. Guido-Henri de Couvreur
Philosopher and Teacher, Former Vice-president of Club of Rome EU, Belgium

Dr. Guido-Henri De Couvreur works as consultor, guest-professor, lecturer, researcher, designer of very low energy houses, accompanying groups, supervisor, counselor. Having obtained degrees in Electro-Mechanical Engineering, Moral and Religious sciences, Familial and Sexological sciences, Philosophy, and System theory Communication and Counselling, he currently serves as Vice-President of Club of Rome EU as well as President of Mondo * vzw, both non-profit organizations he founded. Dr. De Couvreur is Senior Member of the Association of World Education (AWE).
Jibu Elias
Chief Architect of INDIAai -- the National AI Portal of the Govt of India

Jibu Elias is a renowned AI Ethicist and the leading expert on India's AI ecosystem. Jibu is currently the Chief Architect and Research & Content Head of INDIAai -The National AI Portal of the Government of India. He also serves as a Senior AI Researcher with NASSCOM.

He is a member of the Working Party on AI Governance (AIGO) and Member of the Expert Group on AI Classification and Risk and the Working Party on Artificial Intelligence Policies. And one of the Founding Editors of Springer's AI and Ethics Journal- the first multidisciplinary academic journal on AI ethics.

Jibu is a faculty in Globe Perspectives on AI Ethics - A course offered by The GovLab at NYU, the Institute for Ethics in Artificial Intelligence - TUM and the Center for Responsible AI at NYU, where he teaches the role of culture and eastern perspective in AI Ethics. He is also an Executive Fellow at Woxsen University.

Jibu's work currently focuses on building a unified AI ecosystem in India and closing the digital divide created by technologies such as AI. He is an alumnus of The London School of Economics, where he studied International Relations with a specialisation in Sino-India relations.
K. Balachandran
Veteran Journalist, India

K. Balachandran, a journalist for more than four decades, has reported widely on Kerala society, culture, literature and art. He has interviewed and published features on people of great distinction who have been lighting our path, such as spiritual masters Swami Chinmayananda and Nitya Chaitanya Yati, writers Raja Rao and Mulk Raj Anand, film maker Satyajit Rai, renowned Physicist E.C.G Sudarsan, and distinguished architect Charles Korea, to name a few. He has been writing and publishing poetry and fiction in Malayalam, Tamil, and English. He is a firm believer in the dictum "Whatever one does echoes in eternity." He believes, "Spirituality in the subtler sense is a profoundly meaningful engagement with universe, that essentially is a transaction of energy."
Dr. Kimberly Jo Davis
Doctor and Head of Kimberly Davis Integrative Health PLLC, USA
Dr. Kimberly Jo Davis empowers her patients to achieve excellent health using the depth and breadth of her skills as an osteopathic family medicine physician. She has specialty certification in cranial sacral osteopathic medicine. Dr. Davis worked as the Utah Pain Treatment Center Medical Director in 2011 and runs her own practice Kimberly Davis Integrative Health PLLC.
Dr. Davis has taught training courses internationally in osteopathic medicine and had been involved in natural product research. She specializes in holistic medicine using the best of traditional medicine in combination with complementary treatments to optimize health. She has been in private practice in the Salt Lake Valley with a scope of practice varying from osteopathic manual medicine, regenerative medicine, anti-aging medicine, bioidentical hormones, women's health and musculoskeletal pain. Dr. Davis is active within groups of innovative research scientists in stem cell research. Dr. Davis represented the Isa Viswa Prajnana Trust at the UN Women meet.
Dr. Kiran Vyas
Deputy Speaker of the GEP; Chairman of GEP France

Dr. Kiran Vyas serves as Deputy Speaker of the Global Energy Parliament. Dr. Vyas is the forerunner of Ayurveda in Europe, who introduced it in the early 1980s, when no one yet knew what Ayurveda was. He is now recognized as a major player in the teaching of this art of living in the service of well-being and personal development, for almost forty years.
A former student of the Sri Aurobindo International Education Center in Pondicherry, India, Kiran Vyas founded three experimental schools with his father who was one of Mahatma Gandhi's closest collaborators. At UNESCO, he worked as a permanent representative and member of the World Council of the INSEA (International Society for Education through Art, NGO).
Settled in France, Dr. Vyas then moved towards the teaching of Yoga & Ayurveda. His scientific training, his pedagogical sense, his keen interest in the evolution of body and mind as well as his experience in creating schools, led him to develop Tapovan into an Open University, promoting interdisciplinary and intercultural exchanges. Since 2013, Dr. Vyas has served as the Chairman of Global Energy Parliament-France.
Dr. M.R. Thampan
Secretary of the Global Energy Parliament and Former Director of the Kerala State Institute of Languages, India
Dr. Thampan is the Secretary of the Global Energy Parliament and the Secretary of the Isa Viswa Prajnana Trust. He has been an integral part of the organization of each session of the Parliament in various countries, since its inception in 2010. Dr. Thampan retired from service to the Government of Kerala, where he had served in multiple positions including the Director of the State Institute of Languages where he was responsible for the publication of thousands of books in Malayalam lanugage, including many rare translations of classics as well as contemporary works. He also served as the Director of the Encyclopaedic Publications. He is also presently the Secretary of Priyadarshini Publications, the publications wing of Kerala Pradesh Congress Committee. Dr. Thampan is also on the Board of JaiHind TV, Janasree NGO, and numerous other social organizations.
Dr. Marcus Guderle
Chairman of GEP-Germany

Marcus Guderle, PhD in Ecohydrology, is presently working as a data manager / data curator for a large scientific consortium in Germany. Dr. Guderle is a founding member of the Global Energy Parliament and the Global Energy Parliament – Deutschlandzentrum (GEP-D), a registered non-profit association, which pursues the goal of jointly promoting a holistic, appreciative way of life in harmony with nature, based on the solutions proposed by the Global Energy Parliament. Since 2017 he has been the Chairman of GEP-D. Dr. Guderle has also been a yoga student for many years and, out of personal interest, is extensively involved with data protection and digitalization.
Dr. Mathews George Chunakara
General Secretary of the Christian Conference of Asia, Thailand

Nicolas Beriot
Expert in Climate and Ecology, France

Initially trained as meteorologist. Expert on climate and ecology with the Government of France. From 2009 to 2016, national focal point of IPCC, and involved in the international climate talks. Organiser of interdisciplinary and international events regarding climate, biodiversity and ecology. Presently retired from the public office. Promotes the transformation to a symbiotic economy. Cofounder of « Alliances for the soils », recognizing the fundamental role of healthy soils in the support of life on Earth. Involved in the protection of fundamental human rights.
Lt. Dr. P. Sreekumar
Associate Professor of Linguistics, Central University of Kerala, India

Lieutenant Dr. P. Sreekumar is an Associate Professor in the Department of Linguistics, Central University of Kerala. Comparative Dravidian linguistics, the historiography of linguistics, linguistic typology, contact linguistics, and academic writing are his specialized areas of research and teaching. Formerly he has been the Head in the Dept of Dravidian & Computational Linguistics, the director of UGC- Centre for Preservation of Endangered Dravidian Languages, and Associate NCC Officer of the National Cadets Corps, (35 Andhra Battalion) Dravidian University. Lt. Sreekumar was awarded PhD in Linguistics from Dravidian University, and trained as a Junior Research Fellow in the International School of Dravidian Linguistics by Professor V.I. Subramoniam. His first book, Language, Labor and Emancipation in Malayalam received the Kerala State Sahithya Academy Award in 2009. He was awarded the Suseela P Upadhya National award in 2017 for the best young linguist in India. He is a Member of the translation advisory board of TATA Consultancy and reviewer of Oxford University Dictionary project and expert reviewers of professional journals across the world.
Paras Dubey
Youth Member of the Global Energy Parliament, India
Paras Dubey has completed his M.Sc. Economics from SMVD University and M.A. History from IGNO University, Jammu and Kashmir. His specialization and field of research are Behavioural Economics and Rural Development and PRIs. He also worked as a Journalist for one and a half years in JK communication and Satellite network. He has been awarded with many National and International awards, and he also served as a student representative in the University's student bodies and Department of University Social Responsibilities and in the Student Grievance Cell. In the years 2016 and 2017 he also fulfilled his duties as the Student Minister of Economics in the Global Energy Parliament. Paras diligently performed his academic and social responsibilities with full zeal and in a duty-bound way. He takes great pleasure in participating in the GEP, as he has a great enthusiasm to work, learn and progress in a humane and balanced way.
Rajesh M. Jose
Senior General Manager, ThinkPalm Technologies
Rajesh M Jose is working with ThinkPalm Technologies as Senior General Manager. In his job he is responsible for the development and delivery of enterprise level web applications and mobile applications. He has thirty years of IT experience and started his career as a software sales and service engineer before moving to software development in Microsoft technologies.
During weekends he teaches catechism of Catholic Church at Sunday school for 12th grade students.
He has keen interest in Adwaitha philosophy and Ashtanga yoga.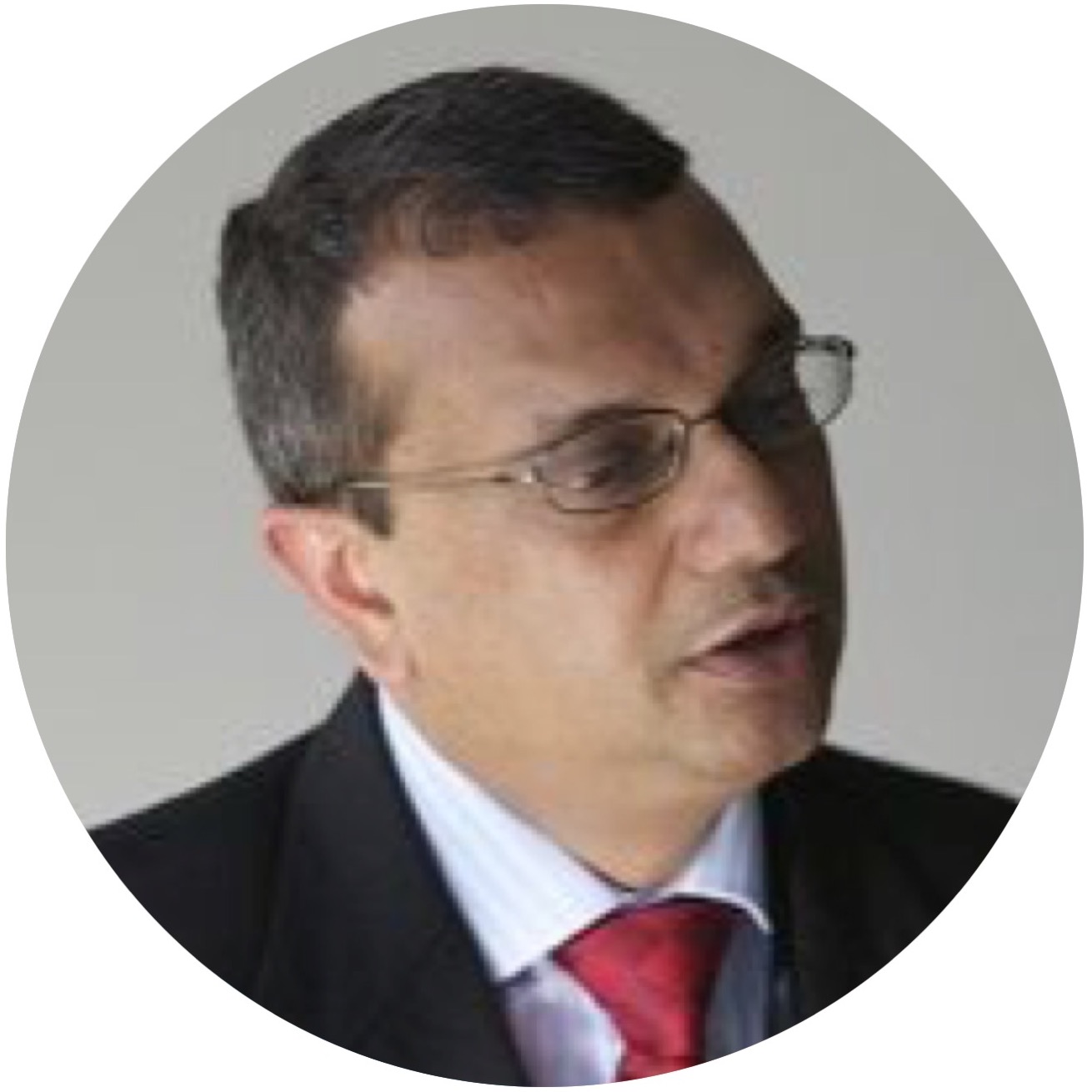 Prof. Sudhanshu Rai
Associate Professor of Innovation in emerging economies, Copenhagen Business School, Department of Management society and communication, Denmark

Prof. Sudhanshu Rai is currently an Associate Professor of innovation in emerging economies, Copenhagen Business School where he is working on two aligned but separate projects, the Nature of Indian innovation, and the Mind science in society for innovation, which seeks to understand the role of meditation and contemplation on innovation, a neurological perspective. He is an entrepreneur in his own right and the founder of iVATION Consulting. He has several research publications and contributions to chapters in several books. He teaches several Masters Courses. His primary research areas are Neuro-Phenomenology of Silence, Meditation and innovation, Innovation in emerging economies, Entrepreneurship and social entrepreneurship, Business models, Co-creation of innovation, Knowledge Management. Sudhanshu sits osn several academic boards, e.g. the board of the Lauria University for applied science, Finland, the academic advisory board of the National Institute of Medium and small scale industry, as well as on the advisory board of GoodWings - a start up in Denmark.
His Holiness Jagadguru Swami Isa
Founder of the Global Energy Parliament & the Isa Viswa Prajnana Trust
His Holiness Jagadguru Swami Isa is a teacher, scientist and social reformer, whose vision is to create a world where every human being can attain total happiness. He is the founder of the charitable Isa Viswa Prajnana Trust (holding Consultative Status to the United Nations ECOSOC), the Global Energy Parliament (GEP), the GEP Research Centre, the Isa Viswa Vidyalayam school, and the Isalayam Ashram.
Swamiji well known in India for having developed the Education for Total Consciousness philosophy and methodology, which has been practiced at the Isa Viswa Vidyalayam school for more than 20 years. In scientific circles, he known for his 'theory of everything' called the I-Theory. Yoga practitioners from all over seek him out for training in his Life for Total Consciousness yoga system.
His institutions conduct an array of formal and informal educational programs including conferences and seminars, teacher training, yoga teacher training, and cultural programs. The GEP Research Centre studies and shares positive applications for society, and it is currently working on efficient conversion of sound energy into electricity. The IVPT provides outreach and care in slums and to other vulnerable populations, and conducts a number of environmental programs.
Swami Isa has written several books, including Education for Total Consciousness, which outlines his educational philosophy, and hundreds of articles on topics ranging from education to physics. He has been published in peer-reviewed journals for physics and microbiology. He travels around the world to speak and teach.
Dr. Thornton Streeter
Director, The Centre for Biofield Studies, India/UK

Dr. Thornton Streeter has spent over thirty years specialising on researching the human biofield. Dr. Streeter is the co-developer of the Biofield Viewer. He holds a Doctorate of Science from Zoroastrian College, Sanjan, India. He serves on several Advisory Boards, and he is the official UN representative for the Emerging Sciences Foundation. He has organized specialised education programmes to train health professionals globally in clinic to optimise efficiency. He was a Visiting Lecturer at the Medical School at St. George's University, Grenada, and taught at the Westminster University's Department of Integrated Medicine, UK. Originally from the UK, having spent 20 years at MIT Pune, India, he now resides in Mexico.
Prof. V. Unnikrishnan Nayar
Hon. Professor of Optoelectronics, University of Kerala, India

Dr. V. Unnikrishnan Nayar is an Honorary Professor in the Department of Optoelectronics at the University of Kerala. He is a founding Member of the Global Energy Parliament and the Faculty Speaker of the Students' Energy Parliament. Previously, he served as the Dean, Faculty of Science at the Cochin University of Science and Technology (CUSAT) and also as Dean of the Faculty of Applied Sciences, to the University of Kerala. He has had 56 years of teaching and research experience, as a Professor of Optoelectronics and Physics at the University of Kerala. Other positions he has held include Convener and Member of the Commission to enquire into the working of Mahatma Gandhi University, appointed by the Government of Kerala; Member of the Syndicate of CUSAT, and Visiting Professor for the Indian Institute of Science Education and Research CET Campus. He obtained MSc in Physics in the year of 1964 and Ph.D. in Molecular Spectroscopy in 1970.
Vibhu Garg

Public Health, Policy, External Relations and Diplomacy, Switzerland
Vibhu Garg is a professional with over 15 years of experience in technical, coordination, and management roles in public health and development. She has worked as an independent advisor for Givopax, Geneva, in strategy and convergence for the Government of India's NITI Aayog, and as a Permanent Delegation of Partners in Population and Development to the UN. She also served at the World Health Organisation and other international organizations in Geneva. Vibhu has extensive experience at both the strategic and operational level in evidence-based country level planning, implementation, community resource management, external relations and partnerships including monitoring and impact evaluation of vaious community development projects. Her background is in MSc in Evidence Based Social Policy from the University of Oxford, and Masters in Social Work from Delhi School of Social Work, University of Delhi. Vibhu has been a Member of the Global Energy Parliament since 2014 and also represented the Isa Viswa Prajnana Trust at the United Nations.
Prof. W. Kumara Hirimburegama
Former Vice Chancellor of Colombo University, Sri Lanka
Dr. Kumara Hirimburegama is a former Vice Chancellor of the University of Colombo and former President of the Institute of Biology in Sri Lanka. Dr. Kumara Hirimburegama is a Senior University Academic in the Faculty of Science from 1991 in the field of Microbiology. He is an internationally recognized scientist with research involvement in Nuclear Techniques & Biological research and Molecular Biotech research at the International Atomic Energy Agency, Vienna-Austria, Cellular Biochemistry research at the University of Leuven-Belgium, Molecular Biotechnology research at Vulcani Agro Research Institute at Bet Dagan-Israel, Banana Virology molecular research at University Minnesota-USA, Chemical & Biological Weapon Prevention in Speiz-Switzerland, and in several other countries. Dr. Kumara Hirimburegama is a main scientist in establishing the Weligatta Agrotechnology Institute of the University of Colombo at Hambantota. He has introduced the Cisco Networking Academy program of US and the Microsoft Advanced Academy of US program to the University of Colombo, in addition to several other University-Industry collaboration programs. Recognizing his contribution as a scientist to education, the 36th Annual Aryabhata International Award for Education – 2010 was awarded to him in Bangalore, India.