SPEAKERS
In alphabetical order
Alok Kumar Gupta

Regional Director, National Institute of Open Schooling, Ministry of Education, India

Dr. Alok Kumar Gupta joined National Institute of Open Schooling (NIOS) as an Academic Officer (Physics) at Headquarters, NOIDA and presently holding the charge of Regional Director of Regional Centre – Kochi (Kerala, India). He has focused on open and distance learning. He received his B.Sc., M.Sc. and Ph.D. degree in the field of Ultrasonics/Materials Science/Nano-Science as well as a Post Graduate Diploma in Distance Education (PGDDE). Before joining NIOS, Dr. Gupta has served as an Assistant Professor (Physics) in CSJM University, Kanpur (Uttar Pradesh) and Mody University of Science and Technology, Lakshmangarh, Sikar (Rajasthan). He has supervised a number of Master of Philosophy (M. Phil.) students Bachelor of Science (B.Sc.) students. He is Executive Council Member of ASI, USI & IAPT of New Delhi. He is also life member of various national bodies. He is a recipient of "Young Scientist Award" by "Acoustical Society of America", USA (India Chapter), Bharat Jyoti Award by IISF, New Delhi and "Special Award" by Cabinet Minister, Government of India.
Andreas Schleicher

Director for Education and Skills, Organization for Economic Co-operation and Development (OECD)

Dr. Andreas Schleicher is Director for Education and Skills at the OECD. He initiated and oversees the Programme for International Student Assessment (PISA) and other international instruments that have created a global platform for policy-makers, researchers and educators across nations and cultures to innovate and transform educational policies and practices.
He has worked for over 20 years with ministers and education leaders to improve education. Former U.S. Secretary of Education Arne Duncan said that Schleicher "understands the global issues and challenges as well as or better than anyone I've met, and he tells me the truth". Former UK Secretary of State Michael Gove called Schleicher "the most important man in English education" – even though he is German and lives in France.
He is the recipient of numerous honours and awards, including the "Theodor Heuss" prize, awarded in the name of the first president of the Federal Republic of Germany for "exemplary democratic engagement". He holds an honorary Professorship at the University of Heidelberg.
Angela Stoltz

Assistant Clinical Professor, College of Education, University of Maryland, U.S.

Angela Stoltz, PhD on mathematical education, is clinical faculty at the University of Maryland at the centre for Math education teaching learning policy and leadership. She serves as the Middle Grades Mathematics and Science Professional Development School (PDS) coordinator, where she oversees the Mathematics and Science undergraduate and graduate interns and their supervisors. Her work examines access and equity in STEM as a number of conferences, workshops, and talks refereed presentations illustrate. In addition to her coordinator role, Angela teaches Elementary Mathematics Curriculum and Instruction, Interdisciplinary Teaching in the Middle Grades, and Problem-Solving and Innovative Thinking in Mathematics Classrooms.
Asha A.K.

Assistant Professor, Aishabai College of Education, SNDT University, Mumbai

Dr. Asha A. K. has acquired M.A. in English, M.Ed, Ph.D. in Education, CELTA (Cambridge University) and is an IELTS Master Trainer certified by the British Council. She has showcased her talent in English through various platforms. She is a Communicative English Trainer, has conducted various sessions for teachers and students on Communicative English and also various Communicative English Workshops for School Teachers. She has experience in teaching B.Ed., M.Ed., BBA, MBA, and Engineering students on papers in Business Communications, Public Relations, Effective Communication, etc., and is a resource person of Faculty Development Programs. She is also a Life Skills Trainer and has conducted quiz competitions and anchored in various public programs and seminars. In fact she was a Former Newsreader in Surya TV and Former Anchor in both Surya TV and Doordarshan.
Asha Kanwar

President and CEO, Commonwealth of Learning
Professor Asha Singh Kanwar, one of the world's leading advocates of learning for sustainable development, is the President and Chief Executive Officer of the Commonwealth of Learning (COL). Throughout a career spanning over 35 years, she has made outstanding contributions in the areas of teaching, research and international development.
Professor Kanwar received her undergraduate, Master's and MPhil degrees from the Panjab University in India and a DPhil from the University of Sussex, UK. Her areas of expertise include open distance and technology-enabled learning, open educational resources, quality assurance, gender and organisational development. Professor Kanwar has written and edited a dozen books, published over 100 papers and articles, and delivered numerous keynotes at prestigious international conferences.
Prior to joining COL, Professor Kanwar was a senior consultant in open and distance learning at UNESCO's Regional Office for Education in Africa (BREDA). She has also served as Director, School of Humanities and as Pro-Vice Chancellor at the Indira Gandhi National Open University (IGNOU) in New Delhi, India. She was a Fulbright Fellow for post-doctoral research at Iowa State University in the US, where she was later invited to teach. Currently, she serves on the boards of several organisations, including the Governing Board of the UNESCO Institute for Information Technologies and Education (IITE).
Asoke Bhattacharya
Founder, Adult Continuing Education and Extension Department of Jadavpur University, Kolkata, India
Prof. Asoke Bhattacharya is the founder of the Adult Continuing Education and Extension Department of Jadavpur University, Kolkata, India. He is the recipient of the NLM-UNESCO Award for his outstanding contribution in the field of literacy. As an Erasmus Mundus scholar of the European Union, he was deputed to the School of Education, University of Aarhus, Copenhagen. He was invited by the Centre for Grundtvig Studies, University of Aarhus, Denmark, to research on the Danish philosopher and pedagogue N.F.S. Grundtvig. He has written numerous articles and books including Education for the People: Concepts of Grundtvig, Tagore, Gandhi and Freire (Sense Publishers, Rotterdam, Boston and Taipei, 2010) and Paulo Freire: Rousseau of the Twentieth Century (Sense Publishers, Rotterdam, Boston and Taipei, 2011).
A. Biju Kumar
Director, Dept of Aquatic Biology & Fisheries, University of Kerala, India

Currently serves as Professor and Head of the Department of Aquatic Biology and Fisheries, University of Kerala and Vice Chairman, Credit and Semester System, University of Kerala and Organising Secretary of International Biodiversity Congress (IBC). Former Dean, Faculty of Science and Director of Research and Director, Centre for Global Academics (University of Kerala) and Member Secretary-in-Charge, Kerala State Biodiversity Board and Scientific Officer in Kerala State Committee on Science, Technology and Environment. Areas of research include biodiversity and taxonomy, and ecology. Dr Biju is a member of the International Union for Conservation of Nature (IUCN) Species Survival Commission (SSC). A science communicator and environmental educator, he has published more than 180 research papers, 25 books and described over 50 new species. Dr Biju is offering an interdisciplinary course in the University on Education for Sustainable Development for the last decade.
Beena Lorance

Senior Economics Educator, GMIS Bali, Indonesia
Beena Lorance is presently associated with GMIS Bali, as a senior economics educator. She is also pursuing a PhD in Economics at the Bharathiar University. Ms. Lorance looks back on a very productive professional career spanning 28 years of immensely rich experience in teaching, mentoring, school administration, student and school management with different curricula having proved to be a dedicated nation builder who works selflessly for the overall development of the students. Amongst her many achievements throughout a career as self-motivated leader she was awarded Best Teacher at I.E.S. public school in Chittilappilly (2007). Ms. Lorance presented papers on various National and International Seminars related to Local Self-Government and Rural Development, and also conducted and coordinated many programs at school, inter-school and college levels.
Bindu R.L.

Head of the Department of Education, University of Kerala, India

Prof. (Dr.) Bindu R.L. has been working in the field of Teacher Education for the last 27 years. She is currently serving as Head of the Department of Education and Dean, Faculty of Education, University of Kerala, Chairperson, Board of Studies in Education (Postgraduate), Hon. Director, UGC-National Curriculum Development Centre and Centre for Educational Technology, Member Academic Council and various academic committees of University of Kerala and External Expert, Board of Studies in Education (Postgraduate) of Mahatma Gandhi University, Kottayam. Further, Prof. Bindu is a member of various academic committees and an active member and officebearer of many non-governmental organizations. Dr. Bindu has guided more than one hundred minor research projects at B.Ed. level and several M.Ed./ M.Phil dissertations. She acts as resource person for the IGNOU B.Ed, M.Ed and M.A (Education) Programme in the regional centres in Kerala. She has successfully guided 10 Ph.D research theses, 3 has been submitted and now guides 10 research scholars including two international scholars. She has published 20 research/theoretical articles in books and journals of National and International standards. She organizes conferences, awareness programmes and workshops on community-oriented issues with active participation. She serves as the Faculty Minister in the Students' Energy Parliament. Among several honours, she has been awarded the GEP's "Best Faculty Minister" in 2016 and the "Most Outstanding Professor" at the World Education Congress 2020.
C.P. Sreekantan Nair

Retired Principal, Farook Training College, Kerala, India

Dr. C.P. Sreekantan Nair had his school education at the high school Balaramapuram, college education at the University College, TVM, Dept of Teacher Education, and NSS Training College, Chenagassery. He took his doctorate in Education from the University of Calicut. Dr. Nair has a long teaching experience extending to more than 50 years. He was the Principal of Farook Training College and Professor of Education of Sree Sankara University of Sanskrit. He was also Founder Principal of Millet College of Education, Sooranadu.
Dr. Sreekantan Nair was member of so many academics and administrative bodies of various universities in South India. Also he was associated with academic teacher education organizations like National Council of Teacher Education and Commonwealth Council of Education and Research. Also, he is the Chairman of Vignan International Foundation of Education. Dr. Nair has authored many books, both in English and Malayalam in the fields of education, science literature, and Malayalam poems. He has also received many awards in this connection. At present he is the Academic Director of PTM Group of Institutions.
C.V. Ananda Bose
Head and Representative for Asia on the GEP's Global Education Commission

Dr. C.V. Ananda Bose (IAS) is an eminent civil servant who has been described by the Prime Minister of India as a 'Man of Ideas'. He is presently a One-Man Expert Commission for the Government of India's Labour Advisory Board, Advisor to the Government of Meghalaya, Principal Advisor to the National Heritage Project, educator, writer, orator, housing expert, and innovator superannuated from service at the rank of Chief Secretary and Secretary to Govt. of India. He is Chairman of the UN consultative body, Habitat Alliance, and the Speaker of the Global Energy Parliament.
In service, he served as Vice Chancellor to the National Museum University, Govt of India, Chairman of the Atomic Energy Education Society, Government of India, and Principal Secretary for Higher Education.
Recipient of the reputed JawaharLal Nehru Fellowship, Dr. C.V. Ananda Bose is also fellow of the Lal Bahadur Shastri National Academy of Administration, Mussoorie. He is author of 45 books in English, Hindi and Malayalam.
He is the Speaker of the Global Energy Parliament as well as Head and Representative for Asia on the GEP's Global Education Commission.
Carla Davis

Representative for Australia on the GEP Global Education Commission

Lady Carla Davis, MPH, is an acclaimed nutrition expert, writer, university executive, peace ambassador, and consultant on political and global issues. She serves as the Representative for Australia on the GEP's Global Education Commission.
Lady Davis partnered with her late husband, Sir Tom Davis, MD, KBE, in his medical practice/surgery, political career as Cook Islands Prime Minister and Cook Islands High Commissioner to New Zealand, diplomatic work, publications, and various Pacific Island programs. She was one of the founding members of South Seas University (SSU) and currently serves as its CEO.
Lady Davis is also a Contributing Editor for The New Zealand Journal of Natural Medicine and Executive Editor for the Masters of Health multi-media magazine. Additionally, she serves as Cabinet Minister for Environment in the Global Energy Parliament.
Cendrine Mercier
Professor-Researcher at the CREN at INSPE, University of Nantes, France

Cendrine Mercier is a lecturer in Education and Training Sciences at the University of Nantes/INSPE (France) and Clinical Psychologist, member of the CREN laboratory (EA 2661) and president of the association "La pléiade des éduc'acteurs" (https://leseducacteurs.fr/). She works on the psychosocial and pedagogical support of disabled students and more generally on the concept of inclusive schools. A second theoretical field, but complementary to the first one, consists of identifying the added value of Information and Communication Technologies in Education (ICTE) in learning situations. In other words, in what ways do digital tools, as a support of compensation or adaptation according to the situation, allow to raise obstacles of various natures? The question also arises around the contributions of these instrumented approaches to psycho-socio-affective development.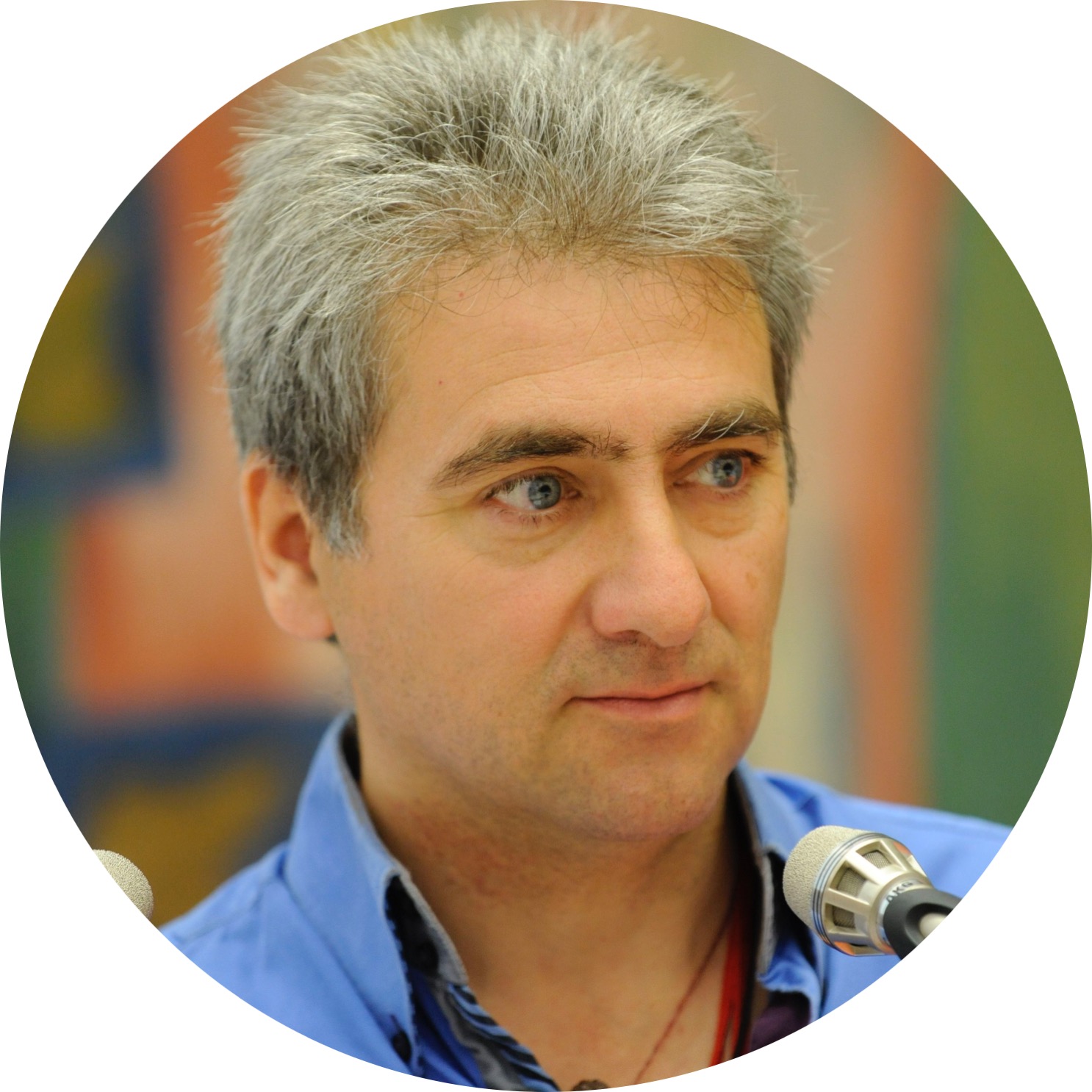 Christophe Dumas

Director, Global Energy Parliament Research Centre, France

Dr Christophe Dumas is researcher at CEA (Atomic and Alternative Energy Commission) in France, and Director of the Global Energy Research Centre. He is a specialist in energy, having worked on nuclear waste management and dismantling nuclear plants, and later became the head of the Solar Thermal Department in CEA Cadarache. He designs and operates solar plants to produce electricity, hydrogen, cooling systems and desalination units. He joined the Global Energy Parliament in 2012, and has co-authored three articles about the I-Theory with H.H. Swami Isa. Christophe Dumas is also a founder of a school for alternative education in south of France, where he lives with his wife, Gauri, a teacher.
Devin J.R.

Student

Devin JR is a student, grade 11, who started at age 4 at the Isa Viswa Vidyalayam, the pilot school for Education for Total Consciousness in Thiruvananthapuram, founded by Jagadguru Swami Isa. Devin is now 15 years old. He has always loved school and learning, and finds that learning anything in Swamiji's method is easy and fun—whether it is maths, dance or geography. He has many interests such as exploring nature, languages and learning about different cultures. He has two best friends, who grew up together with him at the Isa Viswa Vidyalayam.
Denise McHugh

Manager of the Memorial Chapel & PhD student of International Education Policy, University of Maryland, U.S.

Denise L. McHugh is a PhD student of International Education Policy and holds a Master of Arts in Teaching in Museums, is currently Manager of the Memorial Chapel, a multifaith chapel to the University of Maryland where she had previously served a coordinator. Denise looks back on more than 30 years of experience as curator of education, for instance the 1100-acre plantation home of President Andrew Jackson, one of the nation's oldest historic site museums. She is also an education coordinator and associate working at the University of South and University of Maryland. Denise McHugh offers mentor trainings, workshops and presentations on Contemplative Pedagogies and Practices, and Interfaith Development. Graduate research projects have included focuses on bilingual schools in Israel; contemplative practices; and the role of faith in international school settings. She is affiliated to several committees at University of Maryland and also coordinates history judges, district-level, Virginia History Day annually from 2010.
Divya C. Senan
Assistant Professor, Dept. of Education, University of Kerala, India
Dr. Divya C. Senan, Master in Physics and Education, is currently an Assistant Professor at Department of Education, University of Kerala and also, a motivated researcher looking to further advance understanding of energy education by conducting independent research on energy curricula. Her professional accomplishments as a researcher include several prestigious awards, including the Best Teacher Educator National Award, 2019 instituted by NCTE, Ministry of Human Resources, Govt. of India, and prestigious fellowships like the Fulbright-Nehru Post-doctoral Fellowship, USA, 2017 and the UGC-Raman Post-doctoral fellowship for Indian scholars in USA, 2014. Dr. Divya has seventeen years of professional and teaching experience with expertise in the development and implementation of educational technology tools and constructive curricular applications in the classroom.
Eva Rikke Schultz
Association for World Education UN Committee, Denmark

Eva Rikke Schultz is former Vice President of the Association for World Education. For a number of years, she has been educating teachers and provided in-service training of teachers at University College Lillebaelt (UCL), South Denmark. She has a master degree in Pedagogy and Didactic and she has been director for Adult Teacher Education and School Librarian Education at UCL. Through recent years, she has worked with continuing education of teachers focusing on new forms of education and sustainable education under the auspices of the Association for World Education.

Florent Pasquier
Associate Professor, La Sorbonne, Paris & Senior Lecturer in Education and Training Sciences, France

The synthesis of his approaches to personal, professional and collective development led Florent Pasquier to develop an integral humanistic paradigm - body, emotion, thought and mind, linked to the group dimension - which is based on the contributions of transpersonal psychology (Pierre Weil, Marc-Alain Descamps), complex and transdisciplinary thinking (Edgard Morin, Basarab Nicolescu) and which takes into account the axiological and existential dimensions (Gaston Pineau, René Barbier). He involves transversal processes ranging from digital tools to the dimension of consciousness. As a teacher-researcher at the Sorbonne University, he builds and practices from these foundations an "Integrative Methodology for an Implicative and Integrated Pedagogy", in line with the cooperative and participative pedagogies of the "new school". These developments are fully concerned with the spiritual dimension both in the practices and in the educational and formative purposes. His current work develops the concept of technontology (technology+ontology).
Folker Meissner
Chairman of German Academy for Energy Medicine and Bioenergetics, Germany

Dr. Folker Meissner is an acupuncture and bio-energetic teacher, a holistic practitioner and founder of the German Academy for Energy Medicine and Bioenergetics. Through his research, he developed a bioenergetic method of identifying and eliminating what he determined is a major cause of chronic illnesses and disorders. At his holistic medicine clinic near Bonn, Germany, he performs about 2,500 treatments per year, helping many people suffering from long-term diseases regain their health. In 2006 he founded the German Academy for Energy Medicine and Bioenergetics, a forum where physicians and non-medical therapists come together to create a training and discussion platform for energy medicine and bioenergetic practitioners. Dr. Meissner is the Founding Chairman of the registered association GEP-Germany e.V. and is presently the Minister of Health for GEP.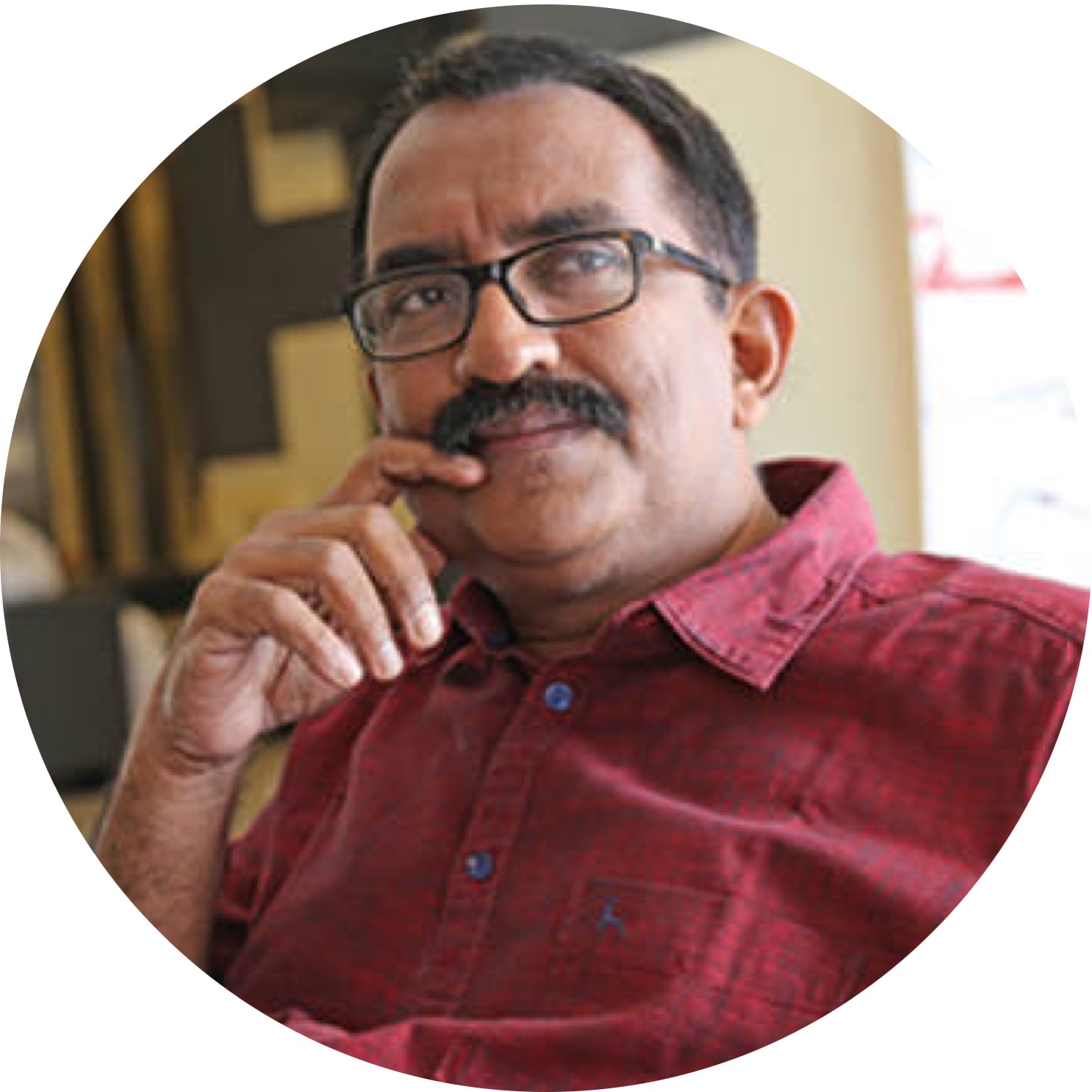 G. Shankar
Architect and Founder, Habitat Technology Group, India
Gopalan Nair Shankar, popularly known as G. Shankar, is an architect from Kerala, India. He advocates the use of locally available materials, sustainability, eco-friendliness and cost effectiveness. He founded the Habitat Technology Group, Thiruvananthapuram, in 1987 and serves on a number of boards and as the Minister for Housing in the Global Energy Parliament. He did his architecture studies from College of Engineering Trivandrum (1982 batch) and later did M.S. from Birmingham School of Architecture, UK and Post Graduate Diploma in Journalism. He has also won 3 national awards for green architecture, slum resettlement and eco city design. His attitude to "green architecture" has gained him a reputation as the "people's architect". Shankar was awarded the Padma Shri by the Government of India in 2011.
G. Valsala
Principal of the BNV Teacher's Training College, Thiruvananthapuram, India

For the past 38 years, Dr. Valsala has been a teacher educator and teacher. She started her career as a Secondary School teacher in 1982, and later became a distinguished Teacher Educator in the Govt. College of Teacher Education Kozhikode in 1990. She had the privilege of being an Environmental Education Officer on Deputation to Jawaharlal Nehru Tropical Botanic Garden and Research Institute from 1993-1998. She again joined as a Lecturer in Education Technology in the Govt. College of Teacher Education, Thiruvananthapuram. She retired as Principal from Institute of Advanced Study in Education Thrissur in 2008. Presently, she works as the Principal BNV College of Teacher Education, Thiruvallam, Thiruvananthapuram. Dr. Valsala was awarded her Ph.D from Mahatma Gandhi University, Kottayam in the field of Environmental Education in 2003. She has participated in several regional, national and international conferences, presented and published many papers in different journals. She is considered a valuable resource person in science education and environmental education. She also serves as an executive member of the Council for Teacher Education Foundation (CTEF) and Association of International Researchers of Indian Origin (AIRIO).
George Varghese
Former Head and Professor of Physics, University of Calicut, India

Dr. George Varghese is the Research Director and member Board of Studies in Physics at Mar Ivanios Autonomous College, Thiruvanathapuram, India. He has also served as former head and Professor of Physics at the University of Calicut where he was Research Director and Member of the Academic Council too, as well as Chairman of the Board of Studies at the University of Calicut & Mahatma Gandhi University Kottayam. In addition to having collaborated with national and international laboratories, Dr George Varghese has published 17 books as well as 100 articles in researched subjects. His other topics of interest are History of physics, Science and Faith, Science Education.
Giby Geevarughese

Associate Professor, Mar Theophilus Training College, Nalanchira, Kerala, India

Dr. Giby Geevarughese, PhD in Mathematics Education, is a resource person for Christian culture, religious tolerance, education for peace and harmony. She is the former Chairperson, Board of Studies in Education (UG) for the University of Kerala. She has published five books and serves on numerous boards and panels, and as a resource person for media channels. Dr. Geevarughese was honoured with several awards, including the National Award for the Accomplished Teacher Educator 2019.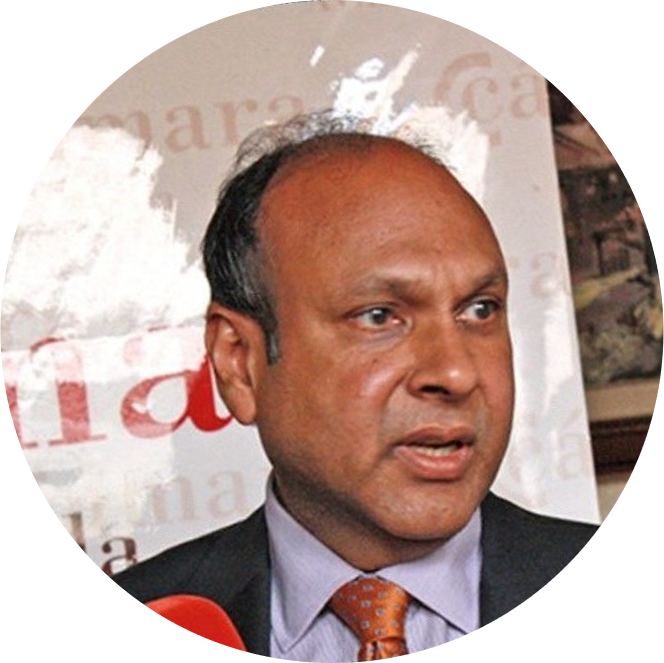 Gour Saraff
Professor of Economics, EAE Business School, Madrid, Spain

Gour Saraff serves as professor in Madrid at EAE Business School where he teaches various business courses to MBA students. He is known for giving classes that are inspiring and based on his personal knowledge and experience. He has over 20 years of international experience in creating global enterprises and projects in United States, India, Russia, Ukraine, Spain and UK. Prof. Saraff was previously the Vice President of technology transfer for McDonnell Douglas where he was responsible for structuring joint ventures and licensing agreements between Spanish companies like Telefonica and US companies from the Silicon Valley. He has worked on projects with the United States Agency for International Development in raising farm incomes in Ukraine, the Government of India and the Government of Spain on projects relating to India. Prof. Saraff is socially active in the Spanish community where he volunteers for Fundacion Vicente Ferrer. He is a certified Project Management Professional (PMP) and has obtained his Master in Business Administration from New York University in Finance. Prof. Gour Saraff is the Director and Board Member of Europe India Chamber of Commerce in Spain. He is a regular columnist for the Asean Affairs an Asian weekly magazine and speaks Spanish, Russian, Hindi, Bengali, Rajasthani, and English.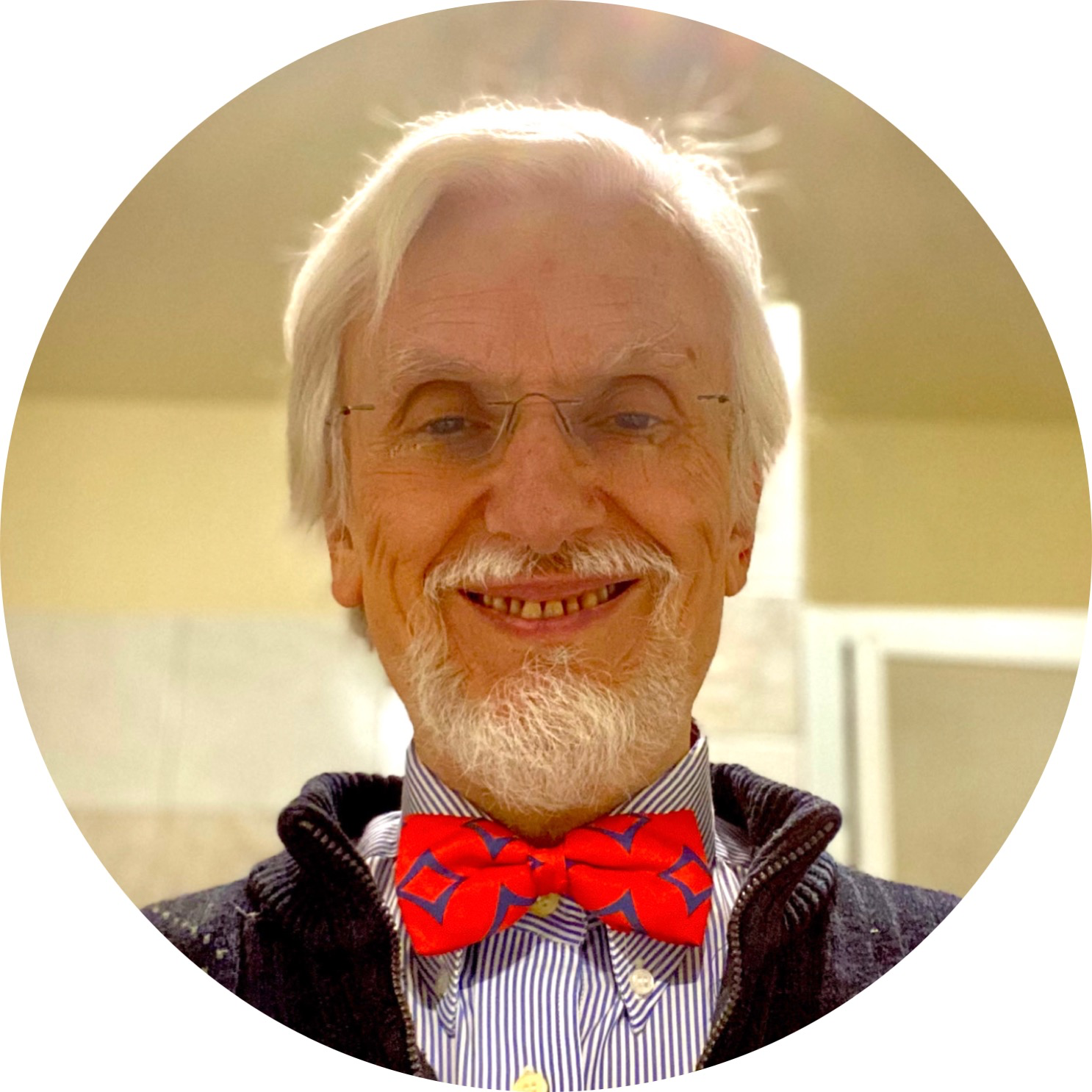 Guido-Henri de Couvreur
Philosopher and Teacher, Former Vice-president of Club of Rome EU, Belgium

Dr. Guido-Henri De Couvreur works as consultor, guest-professor, lecturer, researcher, designer of very low energy houses, accompanying groups, supervisor, counselor. Having obtained degrees in Electro-Mechanical Engineering, Moral and Religious sciences, Familial and Sexological sciences, Philosophy, and System theory Communication and Counselling, he currently serves as Vice-President of Club of Rome EU as well as President of Mondo * vzw, both non-profit organizations he founded. Dr. De Couvreur is Senior Member of the Association of World Education (AWE).
Jakob Erle
Founder and Director, International Academy for Education and Democracy, Denmark

Jakob Erle, Ph.D. (Mag.art.) Cultural Sociology, is an expert in democracy development, assistance for development of political parties and citizenship processes through dialogue.
He has a background in non-formal adult-education in the Danish Folk High Schools and an established experience in management and development of non-governmental organizations.
From 2011 - 2014 he was the Director of the Danish Egyptian Dialogue Institute in Cairo – an intergovernmental organization working for better political and cultural life in Europe and the Arab World. He has a thorough knowledge of and interest in the transition processes that started in Egypt in 2011.


Jeannine Weber

Former inspector of National Education, France
Jeannine Weber, former Inspector of National Education for France, has worked in the field of education for more than 45 years before her retirement. A former professor of mathematics, she worked in teacher training and research in mathematics education at the national level. Being appointed National Education Inspector she served at primary school level, in priority education areas. This gave her a global overview of the functioning of the French education system both in terms of research in mathematics didactics, teacher training and effective classroom practices in a wide variety of socio-cultural backgrounds.
Jing Lin
Professor in International Education Policy at University of Maryland, USA

Dr. Jing Lin is Harold R. W. Benjamin Professor of International Education in the program of International Education Policy at University of Maryland, College Park. She received her doctorate from the University of Michigan. She has done extensive research on peace education and environmental education, contemplative inquiry and holistic education, and religion, spirituality and education. She has authored, co-authored and co-edited many books, some of which are: Love, Peace and Wisdom in Education: Vision for Education in the 21st Century; Educators as Peace Makers: Transforming Education for Global Peace; Spirituality, Religion, and Peace Education; Transformative Eco-Education for Human and Planetary Survival; and Daoist Cultivating of Qi and Virtue for Life, Wisdom and Learning. She has published many articles and chapters on peace and sustainability education. The topics include: "Environmental justice must include the rights of all species to life and respect: Integrating indigenous knowledge into education) (Lin et al., 2020); "From Intimidation to Love: Taoist Philosophy and Love­-based Environmental Education" (Yang, Lin & Culham, 2019); and "Experiential Ecological and Art-Based Practices for Reconnecting with Mother Earth and with Each Other (Rappeport & Lin, in press).

K. Jayakumar
Former Chief Secretary of Kerala & Founding Vice Chancellor of Thunchath Ezhuthacha Malayalam University, India

During his career Dr. Jayakumar has held important bureaucratic positions at various levels in the Governments of Kerala and India. He has served as the Chief Secretary, Government of Kerala during the period April 2012 to October 2012, including Director of Tourism Department; Secretary, Tourism and Culture, Managing Director, Film Development Corporation, Joint Secretary, Ministry of Tourism & Culture, Government of India, amongst others. On retirement as the Chief Secretary, Dr. Jayakumar was appointed as the first Vice-Chancellor of the Thunchath Ezhuthachan Malayalam University.
Dr. Jayakumar is also a poet, lyricist, screenwriter and painter. He has written lyrics for nearly 100 films Malayalam films including a children's film which he also directed, and large number of songs for albums, Television and radio. He has held 17 national and international solo exhibitions. He is the author of 25 books in Malayalam, and four works in English.



K. Unnikrishnan
Former Principal of N.S.S. Training College, Pandalam, India

He has been teaching English Literature for undergraduate and Post-graduate courses in colleges under the University of Kerala. After his retirement in 2018 as Principal from N.S.S. College, Pandalam, Pathanamthitta, Kerala he is involved in activities that promote the inclusion of Indian Knowledge Systems in the curriculum for School and Higher Education Institutions. He is currently doing a project on developing a standardised test for cultural literacy and new tools for student's assessment at the school level.
His PhD from Mahatma Gandhi University, Kottayam is on the works of Raja Rao and Chinua Achebe and he is a strong advocate of the National Education Policy 2020. He delivers lectures on Content Development in English Studies, Educational Reforms, Neo-Gandhian Alternatives for India, and so on.
He is associated with the reform initiatives of Bharateeya Shikshan Mandal and Kerala Harijan Sevak Sangh.

K.Y. Benedict

Principal and Director of Research at the Mar Theophilus Training College, Nalanchira, India

Prof. (Dr.) K.Y. Benedict is the Principal and Director of Research at the Mar Theophilus Training College, Nalanchira. He is the Founder Director of Creative Curriculum Concept Foundation: a secular, equal opportunity non-profit NGP in applied pedagogy. He was previously the General Secretary of the Council for Teacher Education (CTE), and is a member of many national boards and panels in education. He earned his PhD in Education from University of Kerala, a post graduate degree in Communication and Journalism, and MEd from the University of Madras. He has won numerous awards, recognitions and fellowships including the National Eligibility Test for Lectureship in Education from the University Grants Commission, Govt of India (1993), the Young Scientist Award from the Kerala Science Congress (2002), and Best Teacher Award (2003) from CTE. He has authored and edited several books, and presented papers in numerous national and international venues.
Kara McCrimmon
Director of Experiential Learning at Cobscook Institute, USA

Kara is the Director of Experiential Learning at Cobscook Institute. On a daily basis she finds herself engaged and stretched as Cobscook Institute's lead teacher for the Cobscook Experiential Program, and was part of the team that brought the Cobscook Program to life in 2010. Prior to that, Kara worked as Cobscook Institute's Community Programs Director. A Michigan native, Kara first came to Maine in 2003 as a graduate student in the Audubon Expedition Institute (now the Expedition Education Institute). She holds a BS in Geology from Western Michigan University and a MS in Environmental Education from Lesley University.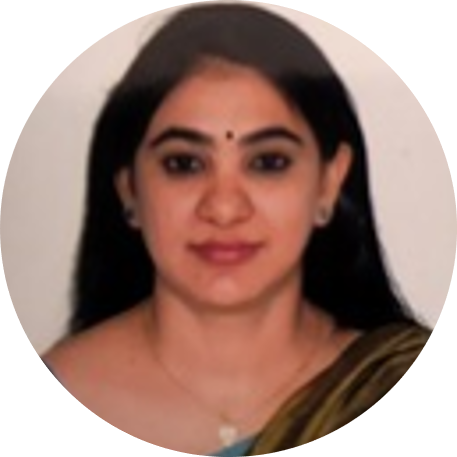 Kavitha P.

State Coordinator at the Nirbhaya Cell, Department of Women and Child Development, Government of Kerala

Dr. Kavitha is a social work professional, currently working as the State Coordinator at NIRBHAYA Cell, Department of Women and Child Development, Government of Kerala. She has worked from the grass-root level as a social worker to heading path-breaking projects in the field of psychosocial care. She has a Doctoral Degree in "Psychosocial Profile of Children of Devadasis (Unwed mothers)". She is in charge of developing a social rehabilitation model for children who are sexually abused and in need of care and protection in the state of Kerala. She was also involved with an innovative project with the Department of Women and Child Development, Government of Kerala, India, with the technical support from NIMHANS. She has done many projects and has helped in bringing changes in the lives of underprivileged sections of society, especially women and children. Dr. Kavitha has received 4 awards for the papers presented at National and international conferences, and has published 10 papers in various national and international journals, written chapters in books, co-authored 11 manuals, 8 training workbooks, and 4 facilitators manuals on children.
Kiran Vyas
Representive for Europe in the GEP Global Education Commission

Dr. Kiran Vyas serves as the Representative for Europe on the GEP's Global Education Commission. Dr. Vyas is the forerunner of Ayurveda in Europe, who introduced it in the early 1980s, when no one yet knew what Ayurveda was. He is now recognized as a major player in the teaching of this art of living in the service of well-being and personal development, for almost forty years.
A former student of the Sri Aurobindo International Education Center in Pondicherry, India, Kiran Vyas founded three experimental schools with his father who was one of Mahatma Gandhi's closest collaborators. At UNESCO, he worked as a permanent representative and member of the World Council of the INSEA (International Society for Education through Art, NGO).
Settled in France, Dr. Vyas then moved towards the teaching of Yoga & Ayurveda. His scientific training, his pedagogical sense, his keen interest in the evolution of body and mind as well as his experience in creating schools, led him to develop Tapovan into an Open University, promoting interdisciplinary and intercultural exchanges. Since 2013, Dr. Vyas has served as the Chairman of Global Energy Parliament-France.
Lakshmi A.
Assistant Professor, N.S.S. Training College, Pandalam, India


Lalitha Santhakumar
Professor (Retired) of English, Sree Narayana Guru College, Chempazhanthy, India

Teaching has been a part of Prof. Lalitha Santhakumar's life since joining the Department of English, Sree Narayana Guru College, Chempazhanthy. But meeting His Holiness Jagadguru Swami Isa in 1995 was a turning point in her life, and she was greatly influenced by her association with His Holiness. A great transformation occurred in her teaching when Swamiji introduced Prof. Santhakumar to his 'Education for Total Consciousness' teaching methodology. She has been fortunate to attend many sessions where great academics have analysed Swami Isa's theories of education and also his unified theory, the I-Theory, which adds a new dimension to understanding and application of Education for Total Consciousness.
Prof. Santhakumar assists in the development of lesson plans, training teachers in 'Education for Total Consciousness,' and sharing the teaching methodology with other educators. She also serves as the translator for Swami Isa's written works.


Leif Bloch Rasmussen

Associate Professor Emeritus, Dept. of Digitalization, Copenhagen Business School, Denmark

Leif Bloch Rasmussen has a M.Sc. and Ph.D. in Mechanical Engineering from the Technical University of Denmark. He works closely with companies, Public Sectors, NGOs and Unions. His main focus is innovation, social dialogue, sustainable development and design of Inquiring Systems. His primary research areas include; Design of Inquiring Systems, Complexity and Cooperative Innovation, Knowledge as a Commons, Sustainable Development, and Self-Organizing Universe. He teaches courses such as Multiple Perspectives on E-Business, and Innovation and Entrepreneurship.
Levakumar V.

Former Deputy Director, Department of General Education, Govt. of Kerala

Levakumar V. is associated with introducing Modernizing Government Programs during the beginning of Y2K. During his Kerala Govt Service, he tried his level best to introduce various sector skill education in Vocational Higher Secondary Schools. Open Distance Learning is another broad branch in which he has been associated, for life long education, and still continuing. All those activities are still going on in a vibratingnt manner in all the education sectors. He is also a regular career consultant and does the program in Kerala, Gulf countries and through live TV channels such as DD Malayalam, Kairali TV, JaiHind, Mathrubhumi, etc.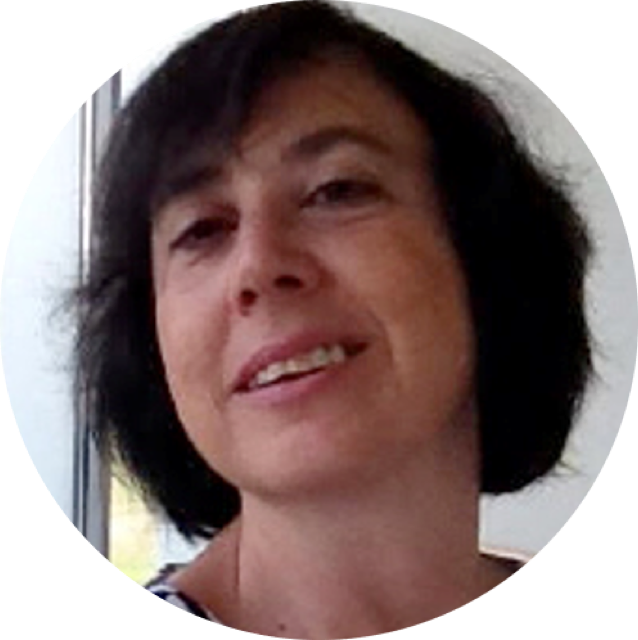 Lis Cercadillo
Advisor in Education, Institute of Evaluation, Ministry of Education, Spain

Lis Cercadillo was awarded her MA and her PhD in History Education at the Institute of Education, University of London, and took her degree in Geography and History at the Universidad Complutense de Madrid. She has worked as history teacher in several secondary schools in San Francisco, Valencia and Madrid and as researcher in the Institute of Education, University of London, and in the Faculty of Education, University of Alcalá (Madrid). She currently works for the Ministry of Education (Spain), in the Institute of Evaluation as Advisor in Education; she is the Spanish NPM (National Project Manager) of PISA-OECD (Programme for International Student Assessment). Her main research and teaching interests are 1) students' ideas on history and the relationship between empirical research, historiography and school history; and 2) international assessment and global education.


M. Abdul Salam
Former Vice Chancellor of University of Calicut, Kerala, India

In a career spanning more than four decades across five continents (Asia, Africa, N. America, S. America & Europe), Dr. M. Abdul Salam, former Vice Chancellor of University of Calicut, Kerala, India, established a reputation as a renowned Vice Chancellor, tireless educationist, strong administrator and scientist, besides being recognized as one of the most authoritative voices in the area of Higher Education.
He is presently serving as the Chief Executive Officer of PACE Group of Educational Institutions, with 15 institutions (Schools and Colleges) in 3 nations (UAE, Kuwait and India).
He is an academician & scientist with great zeal and enthusiasm. He has published 153 research papers, 15 review articles and 13 books in Biological Sciences.
M. Sarngadharan
Senior Fellow, Gulati Institute of Finance and Taxation, Government of Kerala, India

Dr. M Sarngadharan is an Indian academician and researcher in Commerce. He has contributed more than 1000 research and popular articles in research journals and periodicals and authored 18 books published by Indian and foreign publishers. Dr. Sarngadharan is currently serving at the Gulati Institute of Finance and Taxation, Government of Kerala, Trivandrum, India as Senior Fellow-ICSSR on completion of the term as UGC Emeritus Fellow in Commerce at University of Kerala.
He has taught at the post-graduate level in the Dept. of Commerce at the University of Kerala and other institutions for the past 41 years and others. He has been engaged in applied research activities in industrial management, tourism, power sector finance and reforms, women empowerment and other related subjects since 1980. He has guided 29 doctoral theses and 104 M. Phil dissertations. A comprehensive study undertaken by him on the contemporary industrial environment in Indian economy in the globalisation context was first of its kind in the country. Dr. Sarngadharan has served as the head of the university department for more than 15 years and received numerous awards for his achievements as an educationalist and social scientist.



M.A. Sudhir

UGC Emeritus Professor, Department of Education, Gandhigram Rural Institute, Tamil Nadu

Dr. M.A. Sudhir has over 42 years of postgraduate teaching and research experience. A specialist in higher education reforms, rural development, teacher education and educational research, he was the Former Dean, Faculty of Rural Development and Professor in the Department of Applied Research, Gandhigram Rural Institute, amongst others. Dr. M.A. Sudhir was nominated as a member of National Organizations such as NCERT, NCTE, UGC and has served on the academic bodies of a number of Universities. Dr. M.A. Sudhir has so far completed 22 sponsored research projects, 34 students have been awarded Ph.D under his able guidance. He has authored 12 books/ monographs, contributed chapters in 21 books, 14 book reviews and has published 71 research articles in reputed national and international journals. In Sri Lanka he was an expert member to launch the Teacher Education Programme under SAARC regulation of Government of India and assisted in organizing an in-service Teacher Training Programme sponsored by the Ministry of External Affairs and High Commission of India at Sri Lanka.
M.K.C. Nair

Director, NIMS-Spectrum-CDRC and Former Vice Chancellor of the Kerala University of Health Sciences, India

Prof. Nair is a national authority in Developmental Pediatrics, Behavioural Pediatrics and Adolescent Pediatrics. He served as Vice Chancellor of the Kerala University of Health Sciences, and founded the Child Development Centre (CDC) in Trivandrum.
He is also globally acknowledged as a pioneer in the field of new screening tools and innovative training methods. The Trivandrum Developmental Screening Chart (TDSC) is one such example which forms the backbone of India's national child health program Rashtriya Bal Swasthya Karykram (RBSK).
Prof. Nair has had a long research career, with 173 national and international journal publications and 22 Medical Books as author / editor. The CDC was his dream, which is now considered a national asset for research, teaching and training in child and adolescent development, with 25 years follow up of Low Birth Weight babies, leading on to the award of the first "Doctor of Science (D.Sc.)" degree awarded to any medical person in the 80 year history of the University of Kerala. His 41 years of counseling experience helped him immensely in establishing "Student Guidance & Support" program in all colleges during his latest stint as Vice Chancellor of Kerala University of Health Sciences. Prof. Nair was awarded the "Fellow of the National Academy of Medical Sciences (India) in the year 2020.


M.N. Mohamedunni Alias Musthafa

Professor and Dean, School of Education, Central University of Kerala, Kasaragod, India

Dr. M N Mohamedunni Alias Musthafa has 22 years of teaching experience with an excellent track record as a teacher educator, researcher, academician, and administrator. He acquired his M.Sc in Zoology, M.A. in Sociology, Ph.D. in Education and M.Ed. from the University of Calicut, and his M.Sc. in Psychology from the Madras University. He has held various important academic positions in the Central University of Kerala and the Calicut University. He has also been the National Executive Council Member of IALSE, Member of the Council of Teacher Education, and Member of AIAER. He conducts varied training programs for the teachers (all levels), parents, and students. His areas of training for teachers are Psychological perspectives on learning, Emotional Intelligence, Life Skills Education, and Pedagogy of Higher Education. He is having the credit of training more than 1000 in-service faculty members of higher education on micro-teaching. He is the recipient of the 'Rajiv Gandhi Gold Medal Award', 2015, and the 'National Accomplished Teacher Educator Award', 2018 of Council for Teacher Education (CTE).
M.R. Thampan
Secretary of the Global Energy Parliament and Former Director of the Kerala State Institute of Languages, India
Dr. Thampan is the Secretary of the Global Energy Parliament and the Secretary of the Isa Viswa Prajnana Trust. He has been an integral part of the organization of each session of the Parliament in various countries, since its inception in 2010. Dr. Thampan retired from service to the Government of Kerala, where he had served in multiple positions including the Director of the State Institute of Languages where he was responsible for the publication of thousands of books in Malayalam lanugage, including many rare translations of classics as well as contemporary works. He also served as the Director of the Encyclopaedic Publications. He is also presently the Secretary of Priyadarshini Publications, the publications wing of Kerala Pradesh Congress Committee. Dr. Thampan is also on the Board of JaiHind TV, Janasree NGO, and numerous other social organizations.
Malini PM
Principal, KNM B.Ed College, Kanjiramkulam & Former Principal, NSS Training College, Pandalam, India


Dr. Malini PM is a principal for teacher training colleges, including presently at KNM B.Ed College, Kanjiramkulam, Trivandrum and formerly at N.S.S. Training College in Padalam. She is looking back on 28 years of experience in teacher education and 14 years of research. Holding academic degrees in education and philosophy, she has guided many students to obtaining their academic degree. She was the awarded the Dr. N.P. Pillai Memorial Literary Award in Teacher Education (2017), the Dr. K.R.Sivadasan Memorial National Award for Accomplished Teacher Educator (2018) instituted by Council for Teacher Education, India, as well as the Dr. K. Soman Memorial Award for the Teacher Educator Of the Year 2019. Dr. Malini has published two books, two Chapters in Books, 34 journal articles, and 19 articles in Seminar Proceedings, and presented 60 papers in international, national, and state level seminars.


Madhuri S. Isave

Associate Professor in Tilak College of Education,Pune, India

Dr. Madhuri is working as an Associate Professor in S.P. Mandali's Tilak College of Education, Pune (Maharashtra). She has 26 years of teaching experience at B.Ed. and 15 years' experience at M.Phil. and research field, guided more than twenty students at M.Ed. and DSM level. She has awarded Accomplished Teacher Education award at National level and, Best teacher Educator award at state level. National Award for innovative teacher educator, International woman Icon award 2020. She has attended and presented papers in state National and international conferences, workshops and seminars. Worked as a Resource person, Panelist, chairman and Key note speaker, and organized Teacher Training programs. Her work focuses on special education, inclusive education, and higher education.
Nimmi Maria Oommen
Assistant Professor of Education, Titus II Teachers College Tiruvalla, India
A Teacher Educator with more than two decades of experience in teaching, research, writing and publishing. She is an active Resource Person in Educator Empowerment Programmes (EEPs) under the auspices of various reputed institutes and organisations. Her enthusiasm in academic development was appreciated by various academic bodies that included her as an important member in policy formulations. Her contribution to academic research and development was awarded by a number of national and international boards. Her academic credits also include 151 seminars/conferences and over 50 research papers that are presented and eighty papers published in journals of international repute. The publications stands at thirty books covering Higher Education and English literature.
Noel Bonam

President of the Association for World Education,USA

P. Krishna Kumar

Hon. Associate Professor, Rajiv Gandhi Institute of Development Studies, Thiruvananthapuram, India

Dr. P. Krishna Kumar is the former Head of the post graduate department of Economics, Mahatma Gandhi College, Thiruvananthapuram. His areas of research includes, poverty, decentralized planning and welfare economics. He worked as assistant professor in Mecale University, Ethiopia, under the UNDP. He is a life member of the Indian Institute of Public Administration and Kerala Economic Association. He had published several research articles and had completed several project works sponsored by reputed research institutions. At present he teaches economics in Kerala Law Academy, Law College, Thiruvananthapuram. Dr. Kumar is looking back on 41 years of teaching experience.
P.V. Viswanathan Nampoothiri
Retired Professor of Sanskrit, Baselius College, Kottayam, India
Dr. Nampoothiri is a well-sought-after name in Sanskrit language and instruction. He has held the positions of Professor of Sanskrit and founding head of the Department of Sanskrit at Baselius College in Kottayam, Kerala. He was also a Research Guide for Mahatma Gandhi University, Kottayam. He is presently serving as President of the Trikaikatswamiyarmadhom and Samskratasamajam in Kottayam.
Po Ho Huang
Director, Academy for Contextual Theologies in Taiwan

Rev. Dr. Huang Po Ho is the director of the Academy for Contextual Theologies in Taiwan and is serving as a member of the editorial board of the international journal of Concilium. He is also teaching at Chang Jung Christian University as an adjunct professor of Theology, and has been elected recently the convener of Asian Forum for Theological Movement (AFTM). He served more than a decade as vice president and professor of Theology at Chang Jung Christian University, Taiwan, and was head of the Tainan Theological College and Seminary, the most historical theological institution in Taiwan. He was a founding chairperson of the Formosa Christianity and Culture Research Center. He served as Associate General Secretary and Director of the Research and Development Center of the Presbyterian Church in Taiwan; Moderator of the Council for World Mission, London; Dean of the Programme for Theology and Cultures in Asia (PTCA); Moderator of the Asian Forum for Theological Education (AFTE) and Co-moderator of the Congress of Asian Theologians (CATS). Dr. Huang Po Ho is a Taiwanese theologian deeply involved in contextual theological construction and ecumenical ministries. His numerous books include A Theology of Self-determination, From Galilee to Tainan, No Longer a Stranger, Mission from the Underside and Embracing the Household of God.


Rajeswari K.
Principal of the Government College of Teacher Education, Thiruvananthapuram, India
Dr. Rajeswari K is presently the Principal of the Government College of Teacher Education, Thiruvananthapuram and a member of the Research Team in the Centre for Adult Continuing Education and Extension at the University of Kerala. She is a research committee member of SCERT, Kerala, SIEMAT Kerala and STC Kerala. She is a PG Board member of Calicut University. Having obtained Master's degrees in Chemistry, Education, Sociology, Psychology, a Post Masters Diploma in Adult Continuing Education and Extension, and a PhD. in Education, Dr. Rajeswari K. is looking back on 29 years of teaching experience and 12 years of research experience, and as a research guide has produced 8 PhDs. She has published 20 books and numerous articles in national and international journals while also working as an editor of a research journal. She has carried out 3 major research and 3 minor research projects.
Dr. Rajeswari is a member of many professional Organisations including the World Peace Association (WPC) and as the General Secretary of CTEF Kerala. At the Commonwealth Learning, Canada, Dr. Rajeswari is a content writer for the courses organized by them. Dr. Rajeswari has also organized a number of national and international seminars, workshops and conferences.


Rakesh Sharma R.
Assistant Professor, Mar Theophilus Training College, Thiruvananthapuram, India

Mr. Rakesh Sharma R. is presently working as Assistant Professor in the Masters of Education Department at Mar Theophilus Training College affiliated to University of Kerala. At Waluj, Maharashtra he obtained a Masters of Science in Biotechnology, a Masters of Philosophy in Neuro and Nano Toxicology, and Masters and Bachelors of Education from Mar Theophilus Training College affiliated to University of Kerala. Mr. Rakesh Sharma R. has 6 years of teaching Biology. He is also a research supervisor in education and guiding students doing M.Ed. course. As a part of the extension activities he has coordinated and convened various training programme for teachers and students. Mr. Sharma's area of research and academic interest includes psychological and Futuristic perspectives of education, educational research, designing projects and research on sustainable development.
Reghu Rama Das J.R.
Joint Director, Mitraniketan, India
Dr. Reghu Rama Das J.R. has been working with Mitraniketan, a well-known development organisation since 1995. Currently he is serving as the Joint Director of Mitraniketan. He holds a PhD in Sociology and received training in Folk Education from the Association of Danish Folk high schools in Denmark. He also trained in Development methodologies in the Wageningen Agricultural University, Netherlands. Dr. Reghu has previously worked at the Kerala State Literacy Mission and also as an anthropologist. He is presently coordinating an All India Co-ordinated Project on Scheduled Caste Community development with the support of Department of Science & Technology, Govt of India.
Roshini L.

MEd student, Thiruvananthapuram, India

Roshini L. holds a B.Sc (Botany) and B.Ed (Natural science). Presently she is doing M.Ed course in Mar Theophillus Training College, Nalanchira. She has 7 years of teaching experience and worked as a teacher at the Isa Viswa Vidyalayam for 6 years where she learned in depth the Education for Total Consciousness teaching methodology.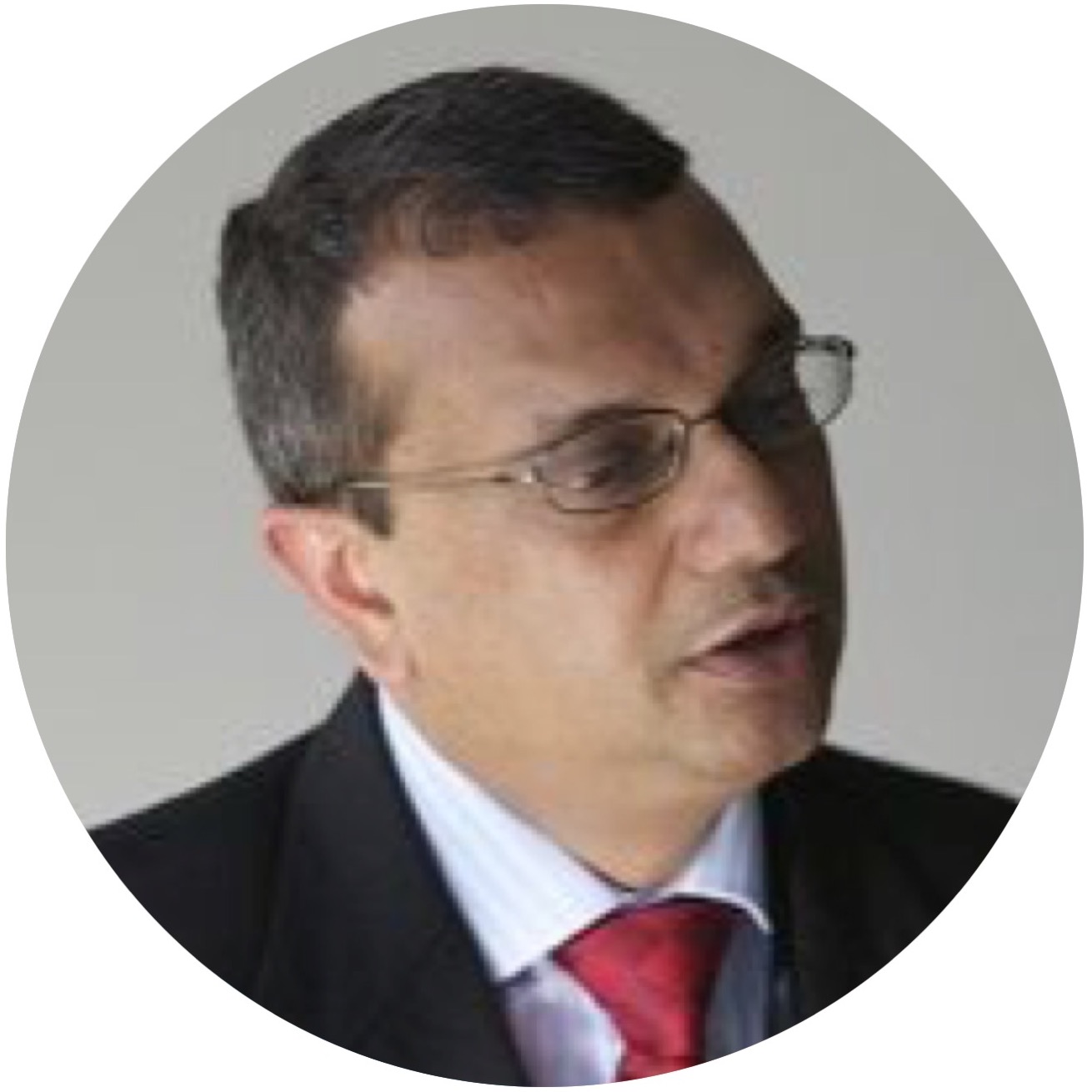 Sudhanshu Rai
Associate Professor of Innovation in emerging economies, Copenhagen Business School, Department of Management society and communication, Denmark

Prof. Sudhanshu Rai is currently an Associate Professor of innovation in emerging economies, Copenhagen Business School where he is working on two aligned but separate projects, the Nature of Indian innovation, and the Mind science in society for innovation, which seeks to understand the role of meditation and contemplation on innovation, a neurological perspective. He is an entrepreneur in his own right and the founder of iVATION Consulting. He has several research publications and contributions to chapters in several books. He teaches several Masters Courses. His primary research areas are Neuro-Phenomenology of Silence, Meditation and innovation, Innovation in emerging economies, Entrepreneurship and social entrepreneurship, Business models, Co-creation of innovation, Knowledge Management. Sudhanshu sits osn several academic boards, e.g. the board of the Lauria University for applied science, Finland, the academic advisory board of the National Institute of Medium and small scale industry, as well as on the advisory board of GoodWings - a start up in Denmark.
Sujakshi Haridas

Vice Principal, Isa Viswa Vidyalayam, Thiruvananthapuram, India

Dr. Sujakshi Haridas is a family physician by profession. She was working in the Middle East under the Federal Ministry of Health for 30 years. She came to Swamiji's Ashram, Isalayam, about 26 years ago, searching for the sunshine where she belongs. She recently returned from the Middle East and later served as the Vice Principal of the Isa Viswa Vidyalayam in Thiruvananthapuram, Swamiji's school that pilots his Education for Total Consciousness philosophy and teaching methodology. She offers her pranamam to Swamiji who made her realise how to sprinkle kindness wherever she goes, and showed her the way to Education for Total Consciousness.
Sujit Kumar Paul

Professor, Department of Lifelong Learning and Extension, Visva-Bharati, India

Professor Sujit Kumar Paul, PhD in Rural Development from Visva-Bharati, where he is a Professor in the Department of Lifelong Learning and Extension. A development practitioner, researcher and resource person in this field., he is also a prolific writer, having published more than 100 research papers on various developmental issues in the National and International journals of repute as well as 11 books. Prof. Paul was awarded 'Bharat Shiksha Ratan Award' by the Global Society for Health and Educational Growth, New Delhi in 2015 and Mother Teresa Sadbhawana Award for his outstanding achievement in individual contribution for National Economic and Social Development in 2016 and 'Vishesa Gauravacharya (Teacher of Special Honour)' by the South Asian Academy for Good Governance, Sri Lanka at Sri Lanka Foundation. Serving as Vice President of AWE International – an International Organization that holds Consultative Status with the Economic and Social Council (ECOSOC) in the United Nations for the last 12 years, as well as its UN representative.
Swami Isa
Founder of the Global Energy Parliament & the Isa Viswa Prajnana Trust
His Holiness Jagadguru Swami Isa is a teacher, scientist and social reformer, whose vision is to create a world where every human being can attain total happiness. He is the founder of the charitable Isa Viswa Prajnana Trust (holding Consultative Status to the United Nations ECOSOC), the Global Energy Parliament (GEP), the GEP Research Centre, the Isa Viswa Vidyalayam school, and the Isalayam Ashram.
Swamiji well known in India for having developed the Education for Total Consciousness philosophy and methodology, which has been practiced at the Isa Viswa Vidyalayam school for more than 20 years. In scientific circles, he known for his 'theory of everything' called the I-Theory. Yoga practitioners from all over seek him out for training in his Life for Total Consciousness yoga system.
His institutions conduct an array of formal and informal educational programs including conferences and seminars, teacher training, yoga teacher training, and cultural programs. The GEP Research Centre studies and shares positive applications for society, and it is currently working on efficient conversion of sound energy into electricity. The IVPT provides outreach and care in slums and to other vulnerable populations, and conducts a number of environmental programs.
Swami Isa has written several books, including Education for Total Consciousness, which outlines his educational philosophy, and hundreds of articles on topics ranging from education to physics. He has been published in peer-reviewed journals for physics and microbiology. He travels around the world to speak and teach.
Sylvain Connac
Professor-researcher in educational sciences at the University Paul-Valéry of Montpellier, France

Sylvain Connac started his career as a school teacher, and currently is a lecturer and researcher in Educational Sciences at the Paul Valéry University in Montpellier (France). He is qualified to manage PhD students. He focuses his research on didactic and pedagogical approaches that would facilitate taking into account the diversity of students, without having to isolate those with the most difficulties. Sylvain Connac accompanies teams of elementary, middle and high schools that are developing cooperative class projects. He is involved in the activities of several educational movements.

T.C. Thankachan

Principal, St. Thomas College of Teacher Education, Pala, India

Dr. T. C. Thankachan has 20 years of teaching experience at teacher education level. Presently, he is the Principal (w.e.f. 1/12/2020) of St. Thomas College of Teacher Education, Pala. He completed his Master Degrees in Political Science, Sociology, English Literature, Journalism and Mass Communication, Philosophy of Religions, Applied Psychology and Education from different Universities of South India. He has also completed M.Phil from Madurai Kamaraj University, and Ph.D in Education from Alagappa University, Karaikudi, Tamilnadu. He has authored 24 books and successfully completed two Major Research Projects and one Minor Research Project funded by UGC, New Delhi. He has spoken widely at conferences around the world, and been honoured with several awards. He is the Member of many Boards of Studies, Editorial Boards, and also the Founder President of the Society of Innovative Researchers and Academicians (SIRA-INDIA). He has produced 3 Ph.Ds in Education as Research Supervisor at Bharathiar University, Coimbatore, Tamilnadu. Presently he is the Ph.D Research Guide (Education) at School of Pedagogical Sciences, MG University, Kottayam, Kerala.
Takaharu Tezuka

Architect and President of Tezuka Architects; Professor of Tokyo City University, Japan

Born in Tokyo, Japan, Takaharu Tezuka studied architecture at Musashi Institute of Technology and University of Pennsylvania. He then went to London where he spent four years with the Richard Rogers Partnership. In 1994, together with his wife, Yui Tezuka, he established Tezuka Architects in Tokyo. The couple's work emphasizes human activity and connectivity. Projects by Tezuka Architects include the Roof House, Echigo-Matsunoyama Museum of Natural Science, Fuji Kindergarten, Woods of Net, Sora no Mori Clinic, Muku Nursery and Tomioka Chamber of Commerce and Industry. They have received some prestigious international awards, like the Japan Institute of Architects Award (2008 and 2015), The Best of All, OECD/CELE 4th Compendium of Exemplary Educational Facilities (2011), Global Award for Sustainable Architecture (2017), Moriyama RAIC International Prize (2017), World Architecture Festival, School Completed Buildings Winner (2018) and Karic Brothers Award 2020. His TED talk about Fuji Kindergarten recorded 7th in the world for the number of views in 2015.
Ushoshi Guha

Former Principal of K. College of P.G. Seloo, Wardha

Dr. Ushoshi Guha has contributed more than 25 years for humanity serving through education, teaching, leadership, management and legal rights specifically of women and children. She is a member of the World Constitution and Parliament Association (WCPA) which is active in world peace and human welfare. In the executive body she is holding the post of Vice President of Chapter of India. Although she retired as the Principal of K. College of P.G. Seloo, Wardha she is active in educational research activities and mentoring research aspirants through her unique leadership skills. She is also holding the post of Secretary of Maharashtra CCEAM (Commonwealth Council of Educational Administration and Management) which is a dedicated organization which facilitates and disseminates knowledge about research and practice in educational administration, management and leadership. Her education qualifications are M.Sc. (Applied Mathematics), PhD in Law, MBA, M. Ed. And M.A. (Humanity). Dr. Guha is also a qualified attorney in the field of Intellectual Property Rights and she is currently working in Patents, Copyrights, Trademarks, etc.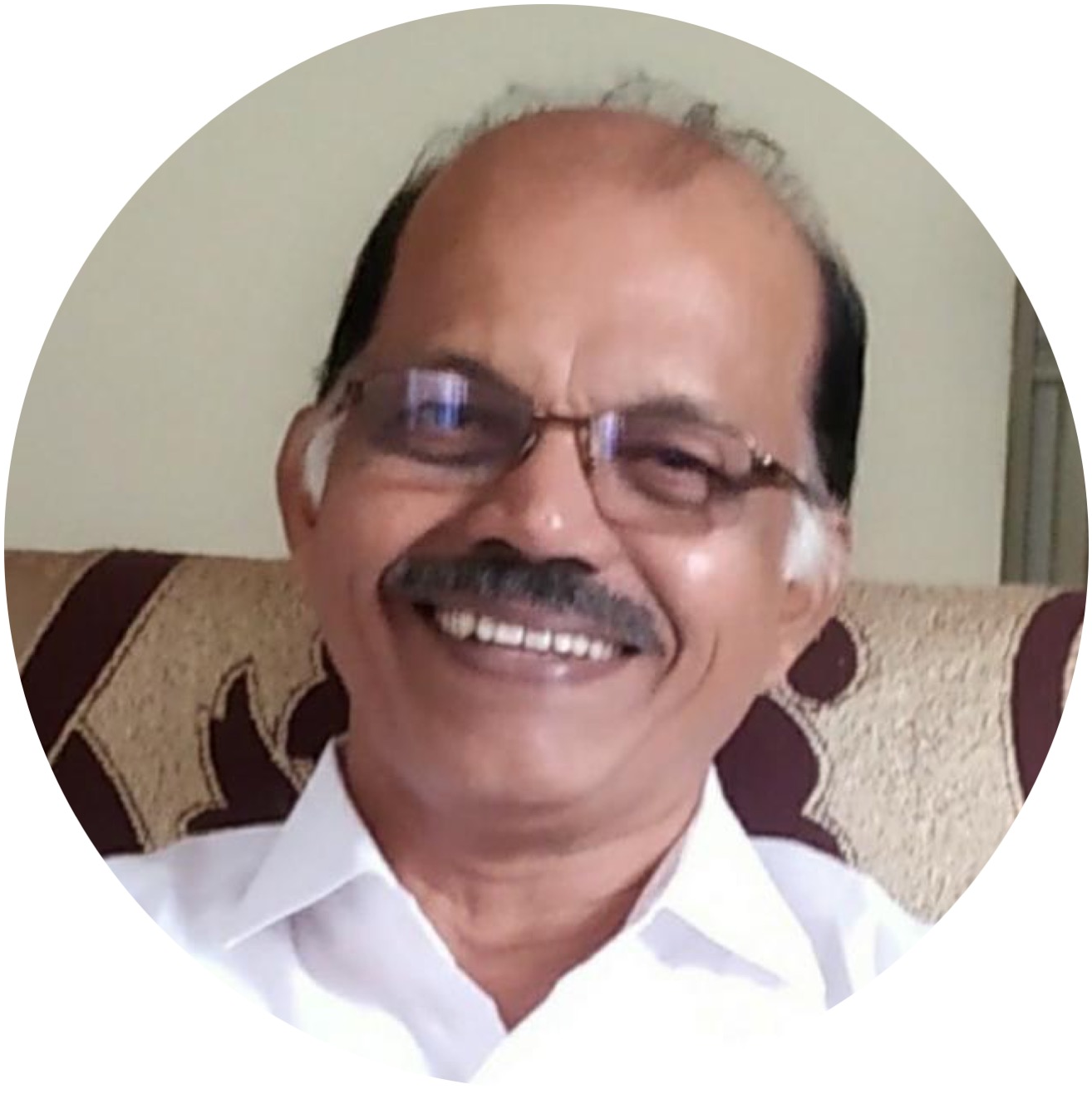 V. Reghu
Former Dean and Controller of Examinations, Rajiv Gandhi National Institute for Youth Development, India


Dr. V. Reghu has 28 years of academic experience, including teaching, research, extension and educational administration at universities and national institutes. He has served as the Director of the Shramik Vidyapeeth and the Head of the Department of Adult & Continuing Education at the University of Kerala, and several positions including Controller of Examinations at the Rajiv Gandhi National Institute of Youth Development, Govt of India. In 2014, he coordinated the preparation for the National Youth Policy for the Government of India. Dr. Reghu was the Examiner for PhD and MPhil programmes at various universities and coordinated the evaluation studies in Education / Non-formal Education for the Government of India. An authority in LifeLong Education, Dr. Reghu was Vice President of Indian Adult Education Association, New Delhi. He has supervised and guided 20 scholars for their PhD's in Education. A recipient of numerous awards and honours, after retirement from Government service Dr. Reghu is still very active in the field and presently the Director of the M.Ed Faculty at the Mar Theophilus Training College, Thiruvananthapuram. He is a Member of the Editorial Board of Indian Journal of Adult Education, IAEA, New Delhi, a Consultant to the State Institute of Educational Management Administration & Training-Kerala (SIEMAT) and the Kerala State Literacy Mission Authority (KSLMA).
V. Unnikrishnan Nayar
Hon. Professor of Optoelectronics, University of Kerala, India

Dr. V. Unnikrishnan Nayar is an Honorary Professor in the Department of Optoelectronics at the University of Kerala, and a founding Member of the Global Energy Parliament and the Faculty Speaker of the Students' Energy Parliament. Previously, he served as the Dean, Faculty of Science at the Cochin University of Science and Technology (CUSAT) and also as Dean of the Faculty of Applied Sciences, to the University of Kerala. He has had 56 years of teaching and research experience, as a Professor of Optoelectronics and Physics at the University of Kerala. Other positions he has held include Convener and Member of the Commission to enquire into the working of Mahatma Gandhi University, appointed by the Government of Kerala; Member of the Syndicate of CUSAT, and Visiting Professor for the Indian Institute of Science Education and Research CET Campus. He obtained MSc in Physics in the year of 1964 and Ph.D. in Molecular Spectroscopy in 1970.
Ven. Banagala Upatissa
President of the Mahabodhi Society, Sri Lanka
Born in 1950 in the Southern Province of Sri Lanka, Venerable Banagala Upatissa Nayake Thero was ordained as a pupil Buddhist Monk at the age of 17. He was awarded Bachelor of Arts and Master of Arts degrees for his higher studies from Indian Universities. His dedication for child education opened the way to establish 14 Kindergartens and other schools in Sri Lanka and India with the assistance of eminent personalities and Venerable Priests in Japan. Being the head of the Lanka-Ji Temple, Venerable Banagala Upatissa established the Japan Sri Lanka Buddhist and Cultural Centre. The Government of Sri Lanka, in recognising his contributions for social development and rehabilitation, made him the Authorised Representative of the Ministry of Social Services in Japan for the subjects connected with persons who are disabled. He is also the President of the Mahabodhi Society of Sri Lanka.

Vinoy

Vinoy is a student of grade 11, who studied at the Isa Viswa Vidyalayam and felt his education blossoming during his years there under the guidance and love of his teachers and the founder, His Holiness Jagadguru Swami Isa. He is very grateful for what he has learned there and wishes to share it with more people.
W. Kumara Hirimburegama
Former Vice Chancellor of Colombo University, Sri Lanka
Dr. Kumara Hirimburegama is a former Vice Chancellor of the University of Colombo and former President of the Institute of Biology in Sri Lanka. Dr. Kumara Hirimburegama is a Senior University Academic in the Faculty of Science from 1991 in the field of Microbiology. He is an internationally recognized scientist with research involvement in Nuclear Techniques & Biological research and Molecular Biotech research at the International Atomic Energy Agency, Vienna-Austria, Cellular Biochemistry research at the University of Leuven-Belgium, Molecular Biotechnology research at Vulcani Agro Research Institute at Bet Dagan-Israel, Banana Virology molecular research at University Minnesota-USA, Chemical & Biological Weapon Prevention in Speiz-Switzerland, and in several other countries. Dr. Kumara Hirimburegama is a main scientist in establishing the Weligatta Agrotechnology Institute of the University of Colombo at Hambantota. He has introduced the Cisco Networking Academy program of US and the Microsoft Advanced Academy of US program to the University of Colombo, in addition to several other University-Industry collaboration programs. Recognizing his contribution as a scientist to education, the 36th Annual Aryabhata International Award for Education – 2010 was awarded to him in Bangalore, India.