Speakers
Confirmed speakers as on Feb. 12, in alphabetical order
A. Biju Kumar
Director, Dept of Aquatic Biology & Fisheries, University of Kerala, India

Currently serves as Professor and Head of the Department of Aquatic Biology and Fisheries, University of Kerala and Vice Chairman, Credit and Semester System, University of Kerala and Organising Secretary of International Biodiversity Congress (IBC). Former Dean, Faculty of Science and Director of Research and Director, Centre for Global Academics (University of Kerala) and Member Secretary-in-Charge, Kerala State Biodiversity Board and Scientific Officer in Kerala State Committee on Science, Technology and Environment. Areas of research include biodiversity and taxonomy, and ecology. Dr Biju is a member of the International Union for Conservation of Nature (IUCN) Species Survival Commission (SSC). A science communicator and environmental educator, he has published more than 180 research papers, 25 books and described over 50 new species. Dr Biju is offering an interdisciplinary course in the University on Education for Sustainable Development for the last decade.
Bindu R.L.

Head of the Department of Education, University of Kerala, India

Carla Davis

Representative for Australia on the GEP Global Education Commission

Lady Carla Davis, MPH, is an acclaimed nutrition expert, writer, university executive, peace ambassador, and consultant on political and global issues. She serves as the Representative for Australia on the GEP's Global Education Commission.
Lady Davis partnered with her late husband, Sir Tom Davis, MD, KBE, in his medical practice/surgery, political career as Cook Islands Prime Minister and Cook Islands High Commissioner to New Zealand, diplomatic work, publications, and various Pacific Island programs. She was one of the founding members of South Seas University (SSU) and currently serves as its CEO.
Lady Davis is also a Contributing Editor for The New Zealand Journal of Natural Medicine and Executive Editor for the Masters of Health multi-media magazine. Additionally, she serves as Cabinet Minister for Environment in the Global Energy Parliament.
Cendrine Mercier
Professor-Researcher at the CREN at INSPE, University of Nantes, France

Cendrine Mercier is a lecturer in Education and Training Sciences at the University of Nantes/INSPE (France) and Clinical Psychologist, member of the CREN laboratory (EA 2661) and president of the association "La pléiade des éduc'acteurs" (https://leseducacteurs.fr/). She works on the psychosocial and pedagogical support of disabled students and more generally on the concept of inclusive schools. A second theoretical field, but complementary to the first one, consists of identifying the added value of Information and Communication Technologies in Education (ICTE) in learning situations. In other words, in what ways do digital tools, as a support of compensation or adaptation according to the situation, allow to raise obstacles of various natures? The question also arises around the contributions of these instrumented approaches to psycho-socio-affective development.
C.V. Ananda Bose
Head and Representative for Asia on the GEP's Global Education Commission

Dr. C.V. Ananda Bose (IAS) is an eminent civil servant who has been described by the Prime Minister of India as a 'Man of Ideas'. He is presently a One-Man Expert Commission for the Government of India's Labour Advisory Board, Advisor to the Government of Meghalaya, Principal Advisor to the National Heritage Project, educator, writer, orator, housing expert, and innovator superannuated from service at the rank of Chief Secretary and Secretary to Govt. of India. He is Chairman of the UN consultative body, Habitat Alliance, and the Speaker of the Global Energy Parliament.
In service, he served as Vice Chancellor to the National Museum University, Govt of India, Chairman of the Atomic Energy Education Society, Government of India, and Principal Secretary for Higher Education.
Recipient of the reputed JawaharLal Nehru Fellowship, Dr. C.V. Ananda Bose is also fellow of the Lal Bahadur Shastri National Academy of Administration, Mussoorie. He is author of 45 books in English, Hindi and Malayalam.
He is the Speaker of the Global Energy Parliament as well as Head and Representative for Asia on the GEP's Global Education Commission.
Eva Rikke Schultz
Association for World Education UN Committee, Denmark

Eva Rikke Schultz is former Vice President of the Association for World Education. For a number of years, she has been educating teachers and provided in-service training of teachers at University College Lillebaelt (UCL), South Denmark. She has a master degree in Pedagogy and Didactic and she has been director for Adult Teacher Education and School Librarian Education at UCL. Through recent years, she has worked with continuing education of teachers focusing on new forms of education and sustainable education under the auspices of the Association for World Education.

Florent Pasquier
Associate Professor, La Sorbonne, Paris & Senior Lecturer in Education and Training Sciences, France

The synthesis of his approaches to personal, professional and collective development led Florent Pasquier to develop an integral humanistic paradigm - body, emotion, thought and mind, linked to the group dimension - which is based on the contributions of transpersonal psychology (Pierre Weil, Marc-Alain Descamps), complex and transdisciplinary thinking (Edgard Morin, Basarab Nicolescu) and which takes into account the axiological and existential dimensions (Gaston Pineau, René Barbier). He involves transversal processes ranging from digital tools to the dimension of consciousness. As a teacher-researcher at the Sorbonne University, he builds and practices from these foundations an "Integrative Methodology for an Implicative and Integrated Pedagogy", in line with the cooperative and participative pedagogies of the "new school". These developments are fully concerned with the spiritual dimension both in the practices and in the educational and formative purposes. His current work develops the concept of technontology (technology+ontology).
Folker Meissner
Chairman of German Academy for Energy Medicine and Bioenergetics, Germany

Dr. Folker Meissner is an acupuncture and bio-energetic teacher, a holistic practitioner and founder of the German Academy for Energy Medicine and Bioenergetics. Through his research, he developed a bioenergetic method of identifying and eliminating what he determined is a major cause of chronic illnesses and disorders. At his holistic medicine clinic near Bonn, Germany, he performs about 2,500 treatments per year, helping many people suffering from long-term diseases regain their health. In 2006 he founded the German Academy for Energy Medicine and Bioenergetics, a forum where physicians and non-medical therapists come together to create a training and discussion platform for energy medicine and bioenergetic practitioners. Dr. Meissner is the Founding Chairman of the registered association GEP-Germany e.V. and is presently the Minister of Health for GEP.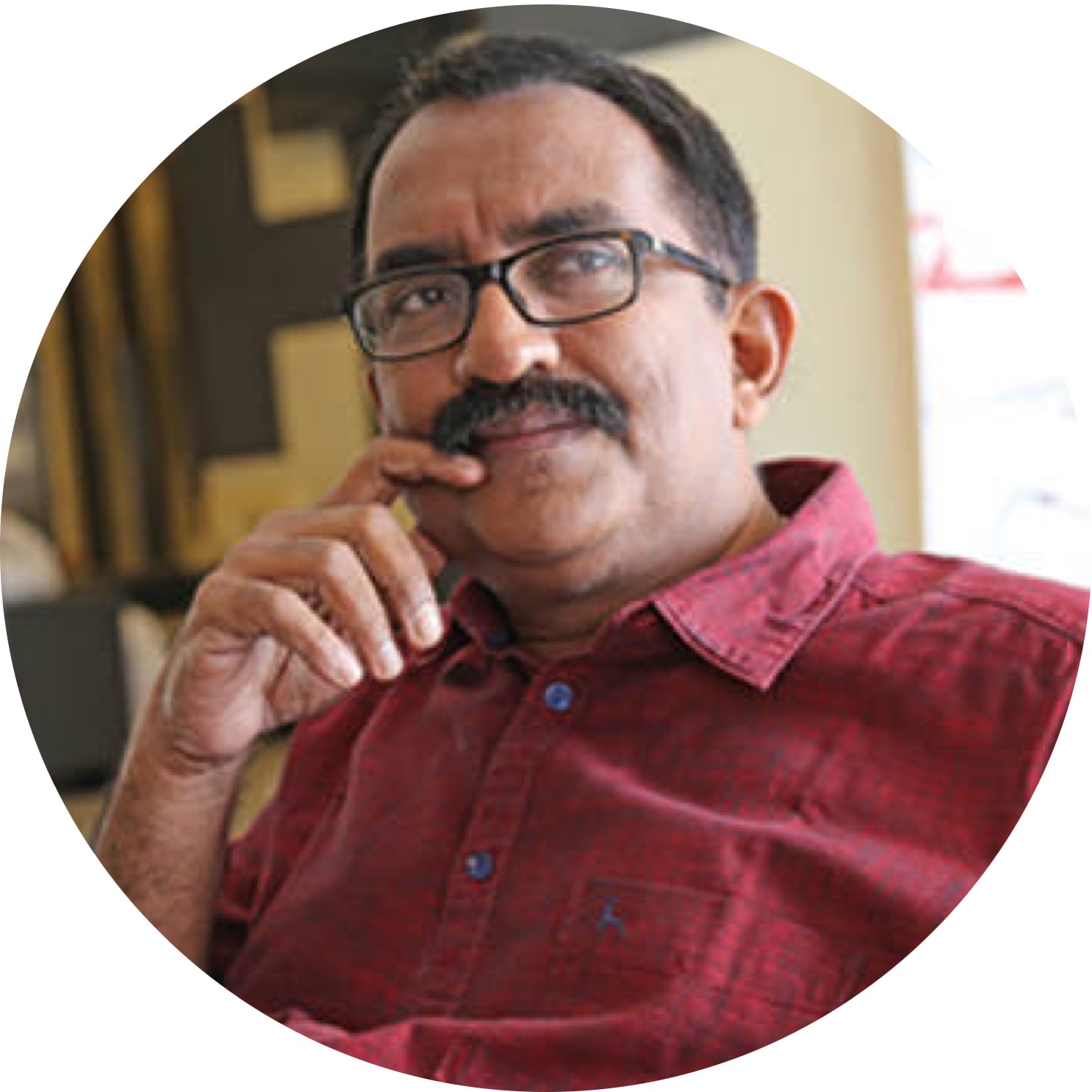 G. Shankar
Architect and Founder, Habitat Technology Group, India
Gopalan Nair Shankar, popularly known as G. Shankar, is an architect from Kerala, India. He advocates the use of locally available materials, sustainability, eco-friendliness and cost effectiveness. He founded the Habitat Technology Group, Thiruvananthapuram, in 1987 and serves on a number of boards and as the Minister for Housing in the Global Energy Parliament. He did his architecture studies from College of Engineering Trivandrum (1982 batch) and later did M.S. from Birmingham School of Architecture, UK and Post Graduate Diploma in Journalism. He has also won 3 national awards for green architecture, slum resettlement and eco city design. His attitude to "green architecture" has gained him a reputation as the "people's architect". Shankar was awarded the Padma Shri by the Government of India in 2011.
George Varghese
Former Head and Professor of Physics, University of Calicut, India

Dr. George Varghese is the Research Director and member Board of Studies in Physics at Mar Ivanios Autonomous College, Thiruvanathapuram, India. He has also served as former head and Professor of Physics at the University of Calicut where he was Research Director and Member of the Academic Council too, as well as Chairman of the Board of Studies at the University of Calicut & Mahatma Gandhi University Kottayam. In addition to having collaborated with national and international laboratories, Dr George Varghese has published 17 books as well as 100 articles in researched subjects. His other topics of interest are History of physics, Science and Faith, Science Education.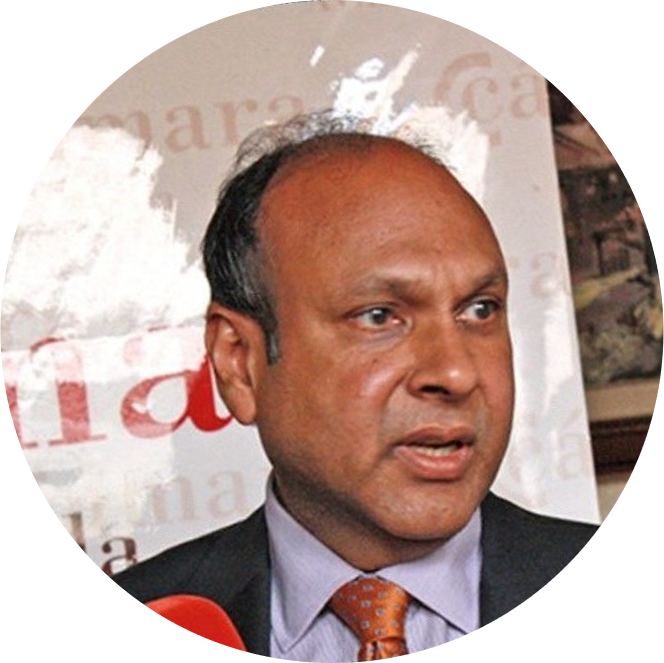 Gour Saraff
Professor of Economics, EAE Business School, Madrid, Spain

Gour Saraff serves as professor in Madrid at EAE Business School where he teaches various business courses to MBA students. He is known for giving classes that are inspiring and based on his personal knowledge and experience. He has over 20 years of international experience in creating global enterprises and projects in United States, India, Russia, Ukraine, Spain and UK. Prof. Saraff was previously the Vice President of technology transfer for McDonnell Douglas where he was responsible for structuring joint ventures and licensing agreements between Spanish companies like Telefonica and US companies from the Silicon Valley. He has worked on projects with the United States Agency for International Development in raising farm incomes in Ukraine, the Government of India and the Government of Spain on projects relating to India. Prof. Saraff is socially active in the Spanish community where he volunteers for Fundacion Vicente Ferrer. He is a certified Project Management Professional (PMP) and has obtained his Master in Business Administration from New York University in Finance. Prof. Gour Saraff is the Director and Board Member of Europe India Chamber of Commerce in Spain. He is a regular columnist for the Asean Affairs an Asian weekly magazine and speaks Spanish, Russian, Hindi, Bengali, Rajasthani, and English.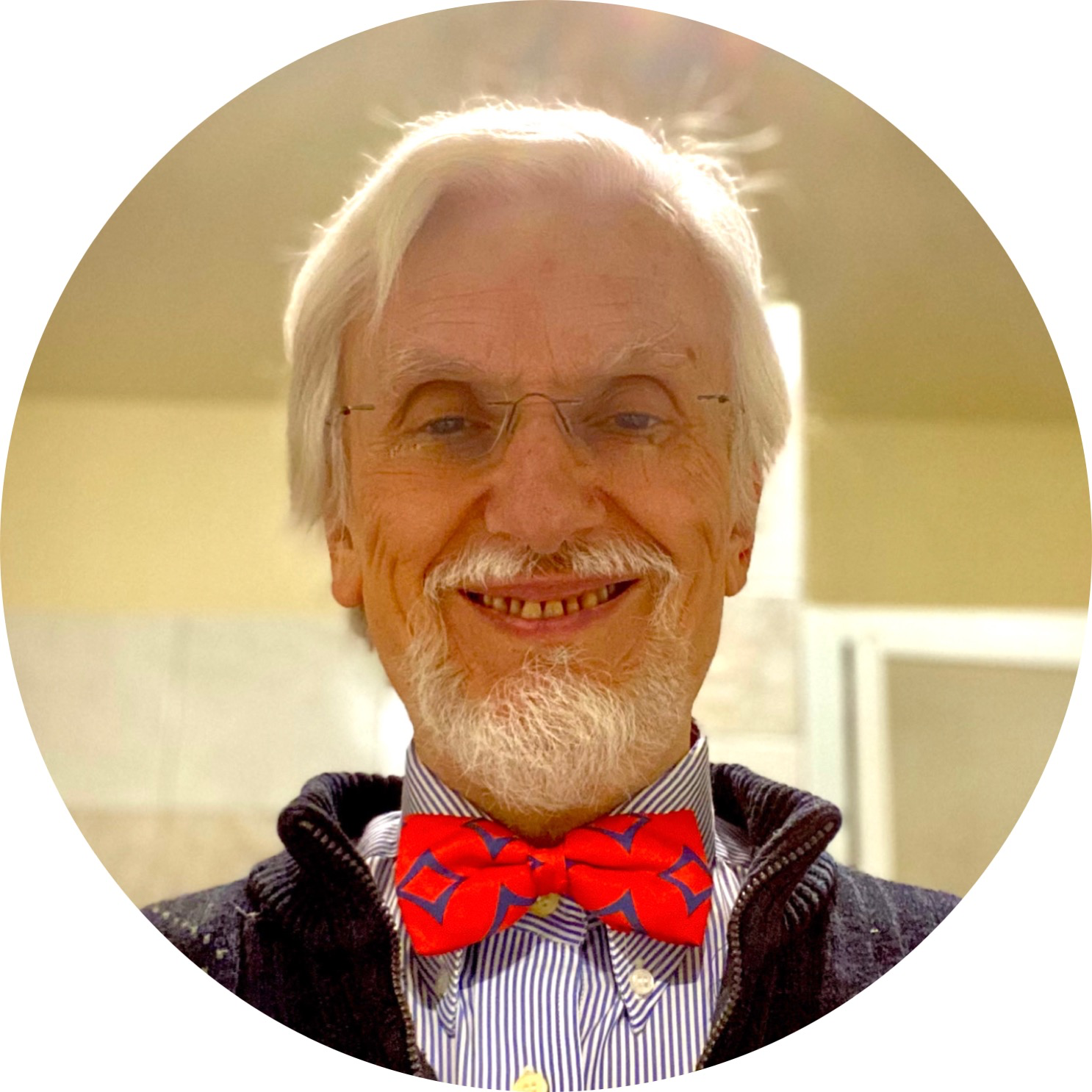 Guido-Henri de Couvreur
Philosopher and Teacher, Former Vice-president of Club of Rome EU, Belgium

Dr. Guido-Henri De Couvreur works as consultor, guest-professor, lecturer, researcher, designer of very low energy houses, accompanying groups, supervisor, counselor. Having obtained degrees in Electro-Mechanical Engineering, Moral and Religious sciences, Familial and Sexological sciences, Philosophy, and System theory Communication and Counselling, he currently serves as Vice-President of Club of Rome EU as well as President of Mondo * vzw, both non-profit organizations he founded. Dr. De Couvreur is Senior Member of the Association of World Education (AWE).
Jakob Erle
Founder and Director, International Academy for Education and Democracy, Denmark

Jakob Erle, Ph.D. (Mag.art.) Cultural Sociology, is an expert in democracy development, assistance for development of political parties and citizenship processes through dialogue.
He has a background in non-formal adult-education in the Danish Folk High Schools and an established experience in management and development of non-governmental organizations.
From 2011 - 2014 he was the Director of the Danish Egyptian Dialogue Institute in Cairo – an intergovernmental organization working for better political and cultural life in Europe and the Arab World. He has a thorough knowledge of and interest in the transition processes that started in Egypt in 2011.
Jing Lin
Professor in International Education Policy at University of Maryland, USA

Dr. Jing Lin is Harold R. W. Benjamin Professor of International Education in the program of International Education Policy at University of Maryland, College Park. She received her doctorate from the University of Michigan. She has done extensive research on peace education and environmental education, contemplative inquiry and holistic education, and religion, spirituality and education. She has authored, co-authored and co-edited many books, some of which are: Love, Peace and Wisdom in Education: Vision for Education in the 21st Century; Educators as Peace Makers: Transforming Education for Global Peace; Spirituality, Religion, and Peace Education; Transformative Eco-Education for Human and Planetary Survival; and Daoist Cultivating of Qi and Virtue for Life, Wisdom and Learning. She has published many articles and chapters on peace and sustainability education. The topics include: "Environmental justice must include the rights of all species to life and respect: Integrating indigenous knowledge into education) (Lin et al., 2020); "From Intimidation to Love: Taoist Philosophy and Love­-based Environmental Education" (Yang, Lin & Culham, 2019); and "Experiential Ecological and Art-Based Practices for Reconnecting with Mother Earth and with Each Other (Rappeport & Lin, in press).

K. Jayakumar
Former Chief Secretary of Kerala & Founding Vice Chancellor of Thunchath Ezhuthacha Malayalam University, India

During his career Dr. Jayakumar has held important bureaucratic positions at various levels in the Governments of Kerala and India. He has served as the Chief Secretary, Government of Kerala during the period April 2012 to October 2012, including Director of Tourism Department; Secretary, Tourism and Culture, Managing Director, Film Development Corporation, Joint Secretary, Ministry of Tourism & Culture, Government of India, amongst others. On retirement as the Chief Secretary, Dr. Jayakumar was appointed as the first Vice-Chancellor of the Thunchath Ezhuthachan Malayalam University.
Dr. Jayakumar is also a poet, lyricist, screenwriter and painter. He has written lyrics for nearly 100 films Malayalam films including a children's film which he also directed, and large number of songs for albums, Television and radio. He has held 17 national and international solo exhibitions. He is the author of 25 books in Malayalam, and four works in English.



Kara McCrimmon
Director of Experiential Learning at Cobscook Institute, USA

Kara is the Director of Experiential Learning at Cobscook Institute. On a daily basis she finds herself engaged and stretched as Cobscook Institute's lead teacher for the Cobscook Experiential Program, and was part of the team that brought the Cobscook Program to life in 2010. Prior to that, Kara worked as Cobscook Institute's Community Programs Director. A Michigan native, Kara first came to Maine in 2003 as a graduate student in the Audubon Expedition Institute (now the Expedition Education Institute). She holds a BS in Geology from Western Michigan University and a MS in Environmental Education from Lesley University.


Kiran Vyas
Representive for Europe in the GEP Global Education Commission

Dr. Kiran Vyas serves as the Representative for Europe on the GEP's Global Education Commission. Dr. Vyas is the forerunner of Ayurveda in Europe, who introduced it in the early 1980s, when no one yet knew what Ayurveda was. He is now recognized as a major player in the teaching of this art of living in the service of well-being and personal development, for almost forty years.
A former student of the Sri Aurobindo International Education Center in Pondicherry, India, Kiran Vyas founded three experimental schools with his father who was one of Mahatma Gandhi's closest collaborators. At UNESCO, he worked as a permanent representative and member of the World Council of the INSEA (International Society for Education through Art, NGO).
Settled in France, Dr. Vyas then moved towards the teaching of Yoga & Ayurveda. His scientific training, his pedagogical sense, his keen interest in the evolution of body and mind as well as his experience in creating schools, led him to develop Tapovan into an Open University, promoting interdisciplinary and intercultural exchanges. Since 2013, Dr. Vyas has served as the Chairman of Global Energy Parliament-France.


K. Unnikrishnan
Former Principal of N.S.S College

He has been teaching English Literature for undergraduate and Post-graduate courses in colleges under the University of Kerala. After his retirement in 2018 as Principal from N.S.S. College, Pandalam, Pathanamthitta, Kerala he is involved in activities that promote the inclusion of Indian Knowledge Systems in the curriculum for School and Higher Education Institutions. He is currently doing a project on developing a standardised test for cultural literacy and new tools for student's assessment at the school level.
His PhD from Mahatma Gandhi University, Kottayam is on the works of Raja Rao and Chinua Achebe and he is a strong advocate of the National Education Policy 2020. He delivers lectures on Content Development in English Studies, Educational Reforms, Neo-Gandhian Alternatives for India, and so on.
He is associated with the reform initiatives of Bharateeya Shikshan Mandal and Kerala Harijan Sevak Sangh.


Lakshmi A.
Assistant Professor, N.S.S. Training College, Pandalam, India


Lalitha Santhakumar
Professor (Retired) of English, Sree Narayana Guru College, Chempazhanthy, India

Teaching has been a part of Prof. Lalitha Santhakumar's life since joining the Department of English, Sree Narayana Guru College, Chempazhanthy. But meeting His Holiness Jagadguru Swami Isa in 1995 was a turning point in her life, and she was greatly influenced by her association with His Holiness. A great transformation occurred in her teaching when Swamiji introduced Prof. Santhakumar to his 'Education for Total Consciousness' teaching methodology. She has been fortunate to attend many sessions where great academics have analysed Swami Isa's theories of education and also his unified theory, the I-Theory, which adds a new dimension to understanding and application of Education for Total Consciousness.
Prof. Santhakumar assists in the development of lesson plans, training teachers in 'Education for Total Consciousness,' and sharing the teaching methodology with other educators. She also serves as the translator for Swami Isa's written works.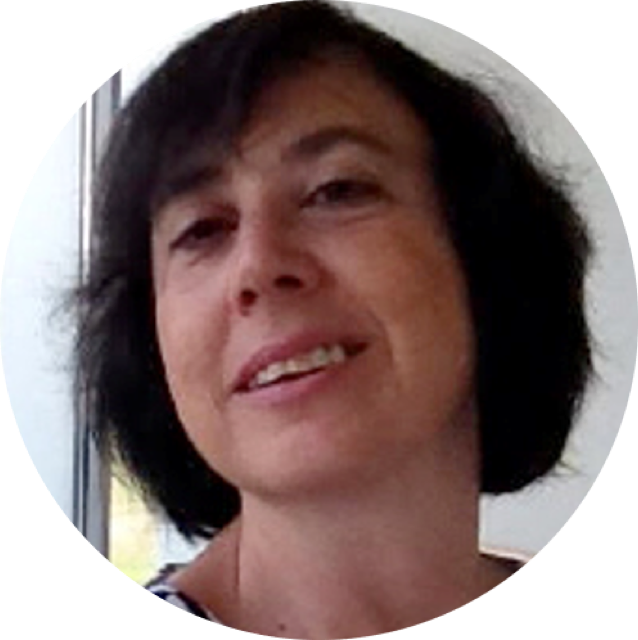 Lis Cercadillo
Advisor in Education, Institute of Evaluation, Ministry of Education, Spain

Lis Cercadillo was awarded her MA and her PhD in History Education at the Institute of Education, University of London, and took her degree in Geography and History at the Universidad Complutense de Madrid. She has worked as history teacher in several secondary schools in San Francisco, Valencia and Madrid and as researcher in the Institute of Education, University of London, and in the Faculty of Education, University of Alcalá (Madrid). She currently works for the Ministry of Education (Spain), in the Institute of Evaluation as Advisor in Education; she is the Spanish NPM (National Project Manager) of PISA-OECD (Programme for International Student Assessment). Her main research and teaching interests are 1) students' ideas on history and the relationship between empirical research, historiography and school history; and 2) international assessment and global education.


M. Abdul Salam
Former Vice Chancellor of University of Calicut, Kerala, India

In a career spanning more than four decades across five continents (Asia, Africa, N. America, S. America & Europe), Dr. M. Abdul Salam, former Vice Chancellor of University of Calicut, Kerala, India, established a reputation as a renowned Vice Chancellor, tireless educationist, strong administrator and scientist, besides being recognized as one of the most authoritative voices in the area of Higher Education.
He is presently serving as the Chief Executive Officer of PACE Group of Educational Institutions, with 15 institutions (Schools and Colleges) in 3 nations (UAE, Kuwait and India).
He is an academician & scientist with great zeal and enthusiasm. He has published 153 research papers, 15 review articles and 13 books in Biological Sciences.
M. Sarngadharan
Senior Fellow, Gulati Institute of Finance and Taxation, Government of Kerala, India

Dr. M Sarngadharan is an Indian academician and researcher in Commerce. He has contributed more than 1000 research and popular articles in research journals and periodicals and authored 18 books published by Indian and foreign publishers. Dr. Sarngadharan is currently serving at the Gulati Institute of Finance and Taxation, Government of Kerala, Trivandrum, India as Senior Fellow-ICSSR on completion of the term as UGC Emeritus Fellow in Commerce at University of Kerala.
He has taught at the post-graduate level in the Dept. of Commerce at the University of Kerala and other institutions for the past 41 years and others. He has been engaged in applied research activities in industrial management, tourism, power sector finance and reforms, women empowerment and other related subjects since 1980. He has guided 29 doctoral theses and 104 M. Phil dissertations. A comprehensive study undertaken by him on the contemporary industrial environment in Indian economy in the globalisation context was first of its kind in the country. Dr. Sarngadharan has served as the head of the university department for more than 15 years and received numerous awards for his achievements as an educationalist and social scientist.



Malini PM
Principal, KNM B.Ed College, Kanjiramkulam, India

Dr. Malini PM is a principal for teacher training colleges, including presently at KNM B.Ed College, Kanjiramkulam, Trivandrum and formerly at N.S.S. Training College in Padalam. She is looking back on 28 years of experience in teacher education and 14 years of research. Holding academic degrees in education and philosophy, she has guided many students to obtaining their academic degree. She was the awarded the Dr. N.P. Pillai Memorial Literary Award in Teacher Education (2017), the Dr. K.R.Sivadasan Memorial National Award for Accomplished Teacher Educator (2018) instituted by Council for Teacher Education, India, as well as the Dr. K. Soman Memorial Award for the Teacher Educator Of the Year 2019. Dr. Malini has published two books, two Chapters in Books, 34 journal articles, and 19 articles in Seminar Proceedings, and presented 60 papers in international, national, and state level seminars.


M.R. Thampan
Secretary of the Global Energy Parliament and Former Director of the Kerala State Institute of Languages, India
Dr. Thampan is the Secretary of the Global Energy Parliament and the Secretary of the Isa Viswa Prajnana Trust. He has been an integral part of the organization of each session of the Parliament in various countries, since its inception in 2010. Dr. Thampan retired from service to the Government of Kerala, where he had served in multiple positions including the Director of the State Institute of Languages where he was responsible for the publication of thousands of books in Malayalam lanugage, including many rare translations of classics as well as contemporary works. He also served as the Director of the Encyclopaedic Publications. He is also presently the Secretary of Priyadarshini Publications, the publications wing of Kerala Pradesh Congress Committee. Dr. Thampan is also on the Board of JaiHind TV, Janasree NGO, and numerous other social organizations.
Po Ho Huang
Director, Academy for Contextual Theologies in Taiwan

Rev. Dr. Huang Po Ho is the director of the Academy for Contextual Theologies in Taiwan and is serving as a member of the editorial board of the international journal of Concilium. He is also teaching at Chang Jung Christian University as an adjunct professor of Theology, and has been elected recently the convener of Asian Forum for Theological Movement (AFTM). He served more than a decade as vice president and professor of Theology at Chang Jung Christian University, Taiwan, and was head of the Tainan Theological College and Seminary, the most historical theological institution in Taiwan. He was a founding chairperson of the Formosa Christianity and Culture Research Center. He served as Associate General Secretary and Director of the Research and Development Center of the Presbyterian Church in Taiwan; Moderator of the Council for World Mission, London; Dean of the Programme for Theology and Cultures in Asia (PTCA); Moderator of the Asian Forum for Theological Education (AFTE) and Co-moderator of the Congress of Asian Theologians (CATS). Dr. Huang Po Ho is a Taiwanese theologian deeply involved in contextual theological construction and ecumenical ministries. His numerous books include A Theology of Self-determination, From Galilee to Tainan, No Longer a Stranger, Mission from the Underside and Embracing the Household of God.


Rajeswari K.
Principal of the Government College of Teacher Education, Thiruvananthapuram, India
Dr. Rajeswari K is presently the Principal of the Government College of Teacher Education, Thiruvananthapuram and a member of the Research Team in the Centre for Adult Continuing Education and Extension at the University of Kerala. She is a research committee member of SCERT, Kerala, SIEMAT Kerala and STC Kerala. She is a PG Board member of Calicut University. Having obtained Master's degrees in Chemistry, Education, Sociology, Psychology, a Post Masters Diploma in Adult Continuing Education and Extension, and a PhD. in Education, Dr. Rajeswari K. is looking back on 29 years of teaching experience and 12 years of research experience, and as a research guide has produced 8 PhDs. She has published 20 books and numerous articles in national and international journals while also working as an editor of a research journal. She has carried out 3 major research and 3 minor research projects.
Dr. Rajeswari is a member of many professional Organisations including the World Peace Association (WPC) and as the General Secretary of CTEF Kerala. At the Commonwealth Learning, Canada, Dr. Rajeswari is a content writer for the courses organized by them. Dr. Rajeswari has also organized a number of national and international seminars, workshops and conferences.


Rakesh Sharma
Assistant Professor, Mar Theophilus Training College, Thiruvananthapuram, India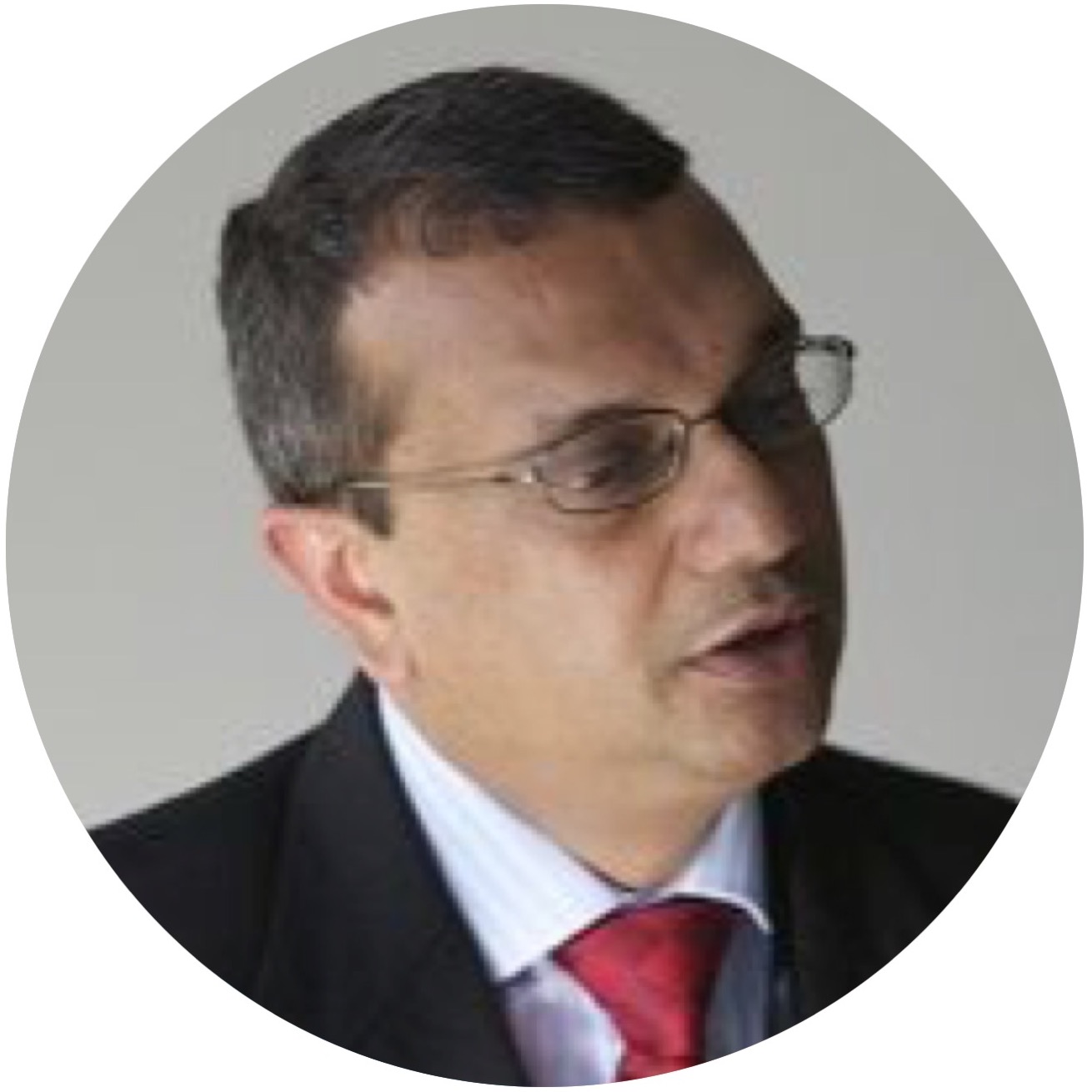 Sudhanshu Rai
Associate Professor of Innovation in emerging economies, Copenhagen Business School, Department of Management society and communication, Denmark

Prof. Sudhanshu Rai is currently an Associate Professor of innovation in emerging economies, Copenhagen Business School where he is working on two aligned but separate projects, the Nature of Indian innovation, and the Mind science in society for innovation, which seeks to understand the role of meditation and contemplation on innovation, a neurological perspective. He is an entrepreneur in his own right and the founder of iVATION Consulting. He has several research publications and contributions to chapters in several books. He teaches several Masters Courses. His primary research areas are Neuro-Phenomenology of Silence, Meditation and innovation, Innovation in emerging economies, Entrepreneurship and social entrepreneurship, Business models, Co-creation of innovation, Knowledge Management. Sudhanshu sits osn several academic boards, e.g. the board of the Lauria University for applied science, Finland, the academic advisory board of the National Institute of Medium and small scale industry, as well as on the advisory board of GoodWings - a start up in Denmark.
Swami Isa
Founder of the Global Energy Parliament & the Isa Viswa Prajnana Trust
His Holiness Jagadguru Swami Isa is a teacher, scientist and social reformer, whose vision is to create a world where every human being can attain total happiness. He is the founder of the charitable Isa Viswa Prajnana Trust (holding Consultative Status to the United Nations ECOSOC), the Global Energy Parliament (GEP), the GEP Research Centre, the Isa Viswa Vidyalayam school, and the Isalayam Ashram.
Swamiji well known in India for having developed the Education for Total Consciousness philosophy and methodology, which has been practiced at the Isa Viswa Vidyalayam school for more than 20 years. In scientific circles, he known for his 'theory of everything' called the I-Theory. Yoga practitioners from all over seek him out for training in his Life for Total Consciousness yoga system.
His institutions conduct an array of formal and informal educational programs including conferences and seminars, teacher training, yoga teacher training, and cultural programs. The GEP Research Centre studies and shares positive applications for society, and it is currently working on efficient conversion of sound energy into electricity. The IVPT provides outreach and care in slums and to other vulnerable populations, and conducts a number of environmental programs.
Swami Isa has written several books, including Education for Total Consciousness, which outlines his educational philosophy, and hundreds of articles on topics ranging from education to physics. He has been published in peer-reviewed journals for physics and microbiology. He travels around the world to speak and teach.
Sylvain Connac
Professor-researcher in educational sciences at the University Paul-Valéry of Montpellier, France

Sylvain Connac started his career as a school teacher, and currently is a lecturer and researcher in Educational Sciences at the Paul Valéry University in Montpellier (France). He is qualified to manage PhD students. He focuses his research on didactic and pedagogical approaches that would facilitate taking into account the diversity of students, without having to isolate those with the most difficulties. Sylvain Connac accompanies teams of elementary, middle and high schools that are developing cooperative class projects. He is involved in the activities of several educational movements.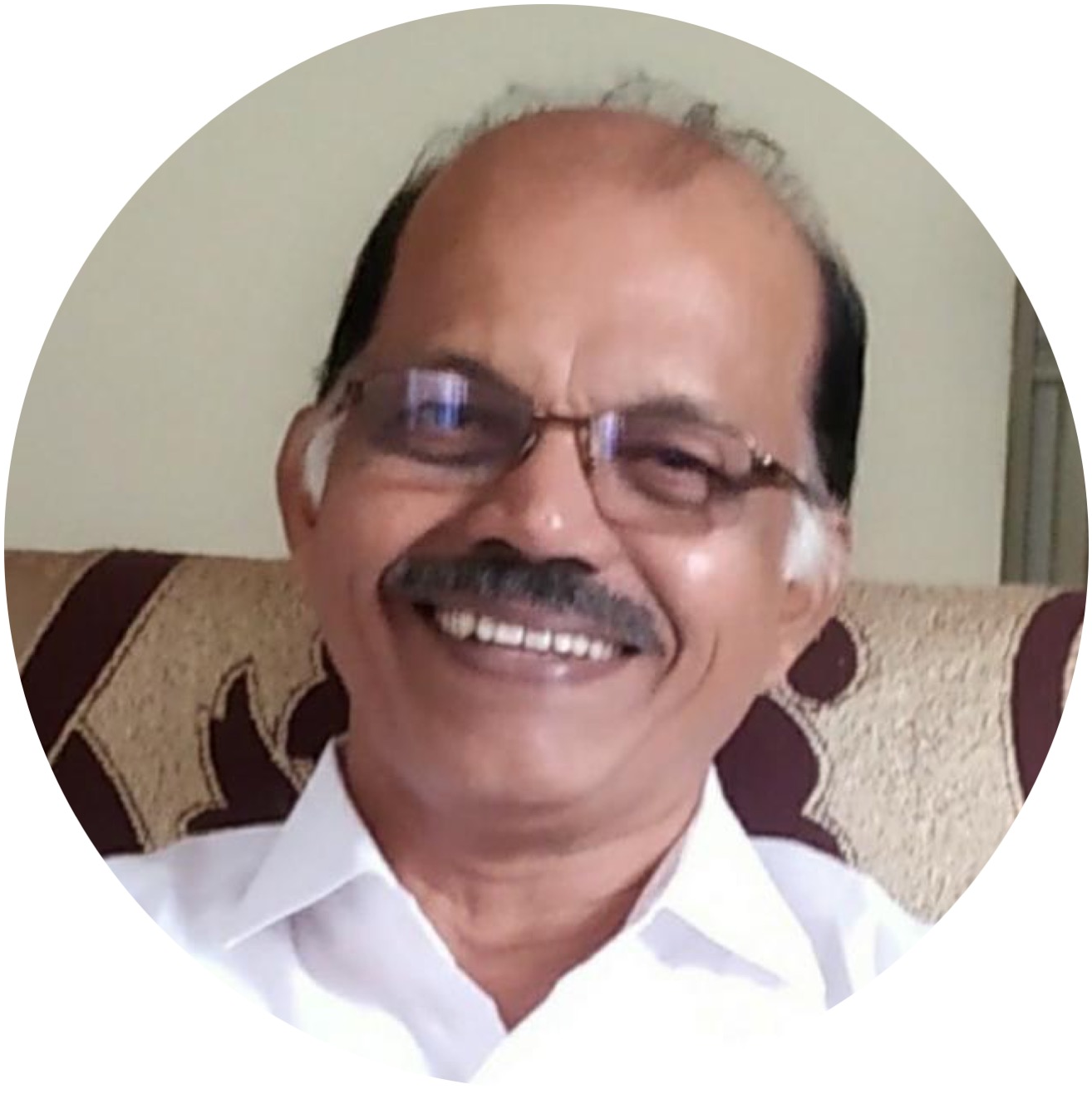 V. Reghu
Former Dean and Controller of Examinations, Rajiv Gandhi National Institute for Youth Development, India


V. Unnikrishnan Nayar
Former Dean, Cochin University of Science & Technology, India

Valsala G.
Principal (Retired) of the BNV Teacher's Training College, Thiruvananthapuram, India

Ven. Banagala Upatissa
President of the Mahabodhi Society, Sri Lanka
Born in 1950 in the Southern Province of Sri Lanka, Venerable Banagala Upatissa Nayake Thero was ordained as a pupil Buddhist Monk at the age of 17. He was awarded Bachelor of Arts and Master of Arts degrees for his higher studies from Indian Universities. His dedication for child education opened the way to establish 14 Kindergartens and other schools in Sri Lanka and Indai with the assistance of eminent personalities and Venerable Priests in Japan. Being the head of the Lanka-Ji Temple, Venerable Banagala Upatissa established the Japan Sri Lanka Buddhist and Cultural Centre. The Government of Sri Lanka, in recognising his contributions for social development and rehabilitation, made him the Authorised Representative of the Ministry of Social Services in Japan for the subjects connected with persons who are disabled. He is also the President of the Mahabodhi Society of Sri Lanka.

W. Kumara Hirimburegama
Former Vice Chancellor of Colombo University, Sri Lanka
Dr. Kumara Hirimburegama is the Vice Chancellor of the University of Colombo. Former President of the Institute of Biology (lOB), Sri Lanka, Dr. Kumara Hirimburegama is a Senior University Academic in the Faculty of Science from 1991 in the field of Microbiology. He is an internationally recognized scientist with research involvement in Nuclear Techniques & Biological research and Molecular Biotech research at the International Atomic Energy Agency, Vienna-Austria, Cellular Biochemistry research at the University of Leuven-Belgium, Molecular Biotechnology research at Vulcani Agro Research Institute at Bet Dagan-Israel, Banana Virology molecular research at University Minnesota-USA, Chemical & Biological Weapon Prevention in Speiz-Switzerland, and in several other countries. Dr. Kumara Hirimburegama is a main scientist in establishing the Weligatta Agrotechnology Institute of the University of Colombo at Hambantota. He has introduced the Cisco Networking Academy program of US and the Microsoft Advanced Academy of US program to the University of Colombo, in addition to several other University-Industry collaboration programs. Recognizing his contribution as a scientist to education, the 36th Annual Aryabhata International Award for Education – 2010 was awarded to him in Bangalore, India.