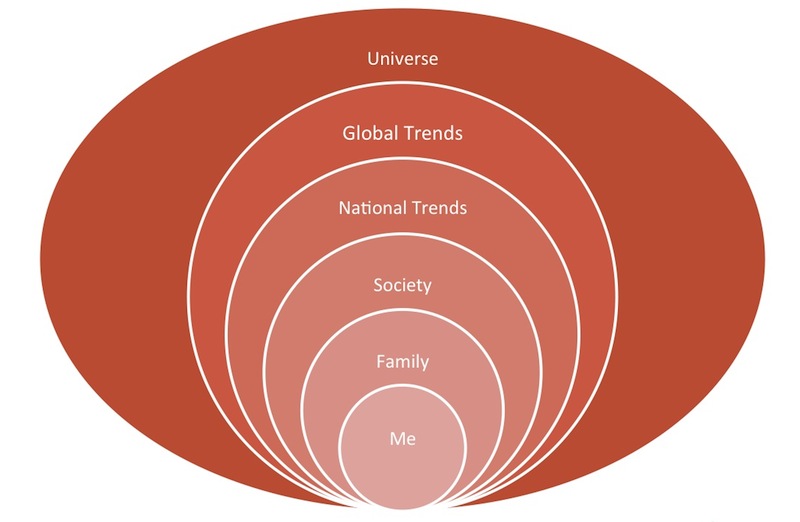 What are the major global forces affecting our world? How can we create positive changes?
Our world is changing rapidly. Large, transformative global forces have enormous impact on the macro-scale (governments, nations and economies) and also on the micro-scale (each community, family and person). The interconnection between these levels demonstrates that every action, however small, has an impact.
Changes in demographics, urbanisation, connectivity, climate change, resources and technology will dramatically affect every life in the next 15 years. According to these think tanks, the largest global challenges by 2030 will be:
With these anticipated mega trend challenges, NGO's and international organisations like the Global Energy Parliament are already working on the following solutions to these :


The Global Energy Parliament has identified five main areas of work in response to the global challenges:
Happiness & Wellbeing
Education & Research
Society & Harmony
Environment & Sustainability
Global Convergence in Technology, Economy & Energy
Of course, global challenges and their solutions do not exist in isolation. Interesting overlaps and interactions occur, such as the relationship between research and health; society and education; or technology and sustainability. Therefore the most important area of work by the Global Energy Parliament is in providing awareness about how these solutions and trends are interrelated. The sixth area of work:
is the vital nexus of intersection. Everything, at its foundation, is energy. When the quality, action and makeup of different energies is precisely understood, through science, there is no limit to how much can be achieved.
"We are not going to stop making progress, or reverse it," says Professor Stephen Hawking. "It's important to ensure that changes are heading in the right directions. In a democratic society, this means that everyone needs to have a basic understanding of science to make informed decisions about the future." [citation]